Theresa May has denied launching airstrikes in Syria on the orders of Donald Trump, as she faced MPs for the first time since the military action.
The Prime Minister insisted it was morally and legally right to target three sites that stored or researched deadly chemical weapons.
She was tackled by Labour leader Jeremy Corbyn who called the raids "legally questionable" and demanded the Government publish the legal advice behind its decision.
He also criticised Mrs May for failing to get a UN resolution before signing up to action with France and the US against Syria's President Assad.
The PM said that a blanket policy of seeking UN approval "would mean a Russian veto on our foreign policy".
:: Convention of consulting on military action now 'redundant'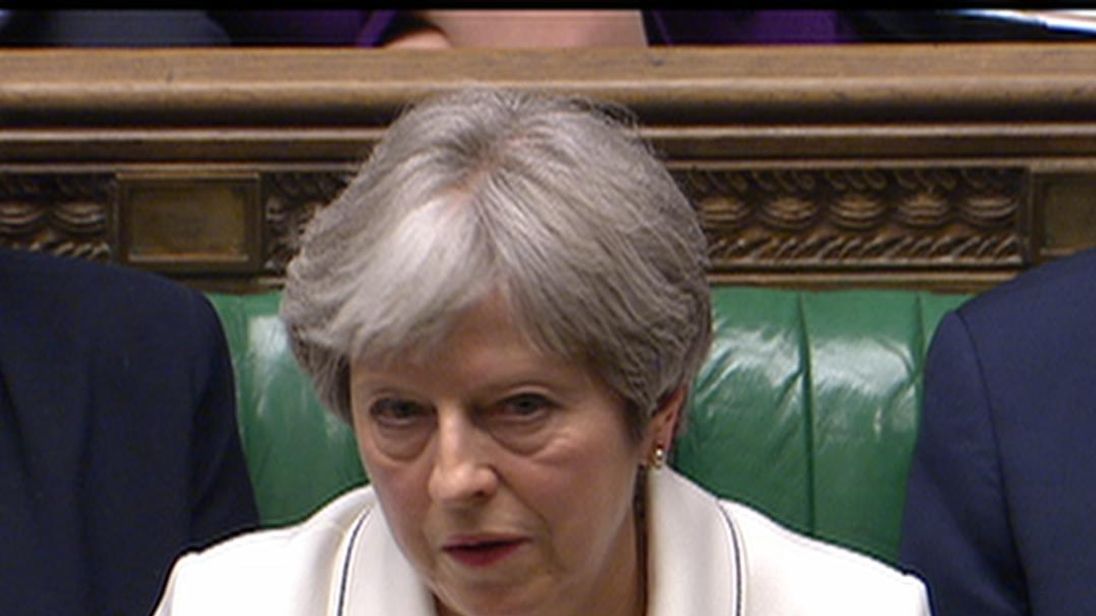 Tempers ran high during the 165-minute session, which did not end with a retroactive vote to back the bombings.
Mrs May's fury surfaced three times – twice at being accused of following Mr Trump's orders, and again when she was accused by an SNP MP of "ignoring the UN".
The UK participated in the strikes at the weekend in response to an alleged chemical attack by the Syrian regime on the rebel-held area of Douma on 7 April.
At least 70 people are reported to have died, but Syria denies the attack.
Russia – Syria's ally – has said international chemical weapons experts are due to arrive in the area on Wednesday to check the claims.
:: Missiles shot down over Syria airbases – reports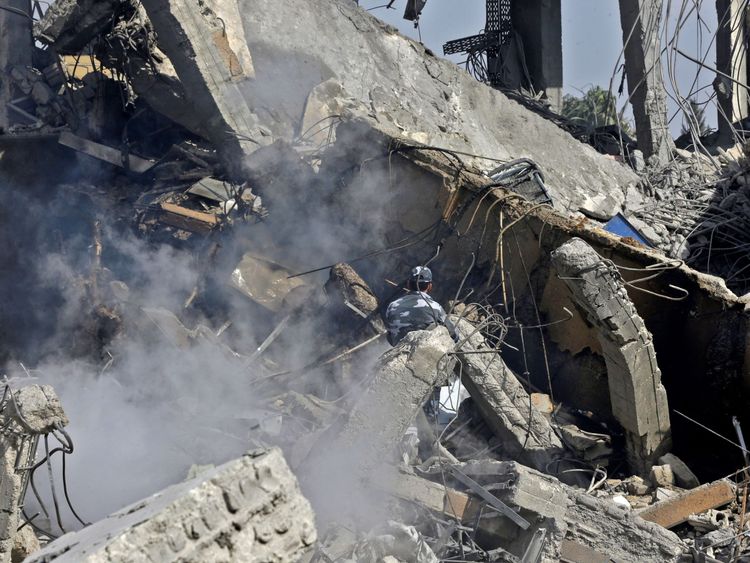 Mr Corbyn was also tackled by several of his backbenchers during Monday's session.
Outspoken critic Mike Gapes read out a list of military interventions by Labour – in Iraq, in Sierra Leona, in Kosovo – conducted without a UN resolution.
"There is a long-standing and noble tradition on these benches of supporting humanitarian intervention and the responsibility to protect," he said, as Mrs May nodded.
:: Poll reveals Britons back action in Syria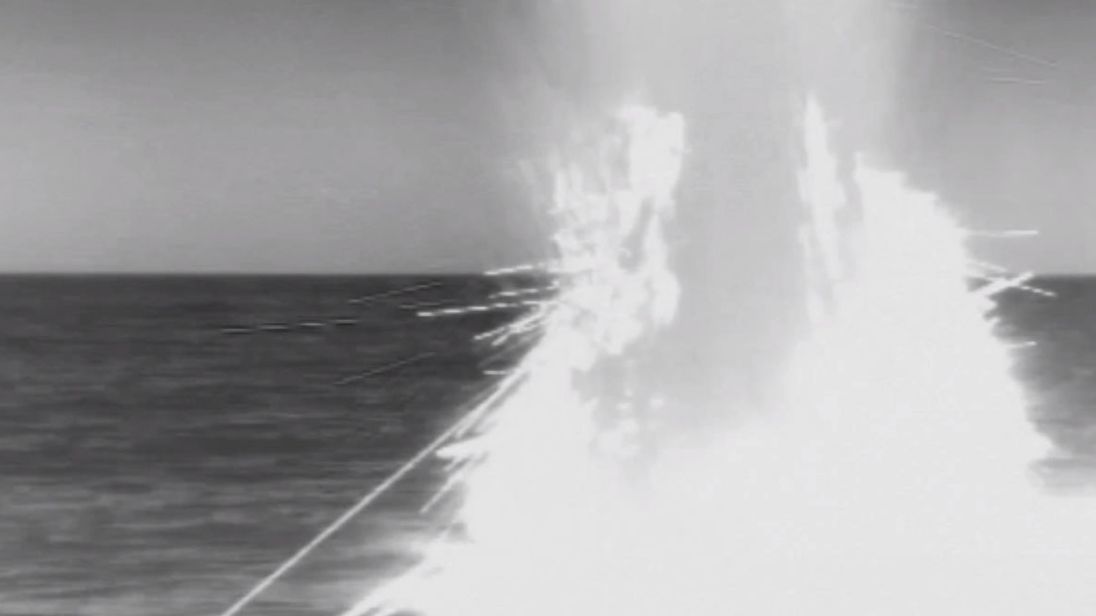 MPs were split on whether the PM was right to deny them a vote on the military intervention.
Former defence secretary Sir Michael Fallon insisted it "must be right to authorise strikes without giving notice".
But Labour's Hilary Benn said "she should have come to Parliament first".
:: Has Theresa May's 'grave' risk paid off?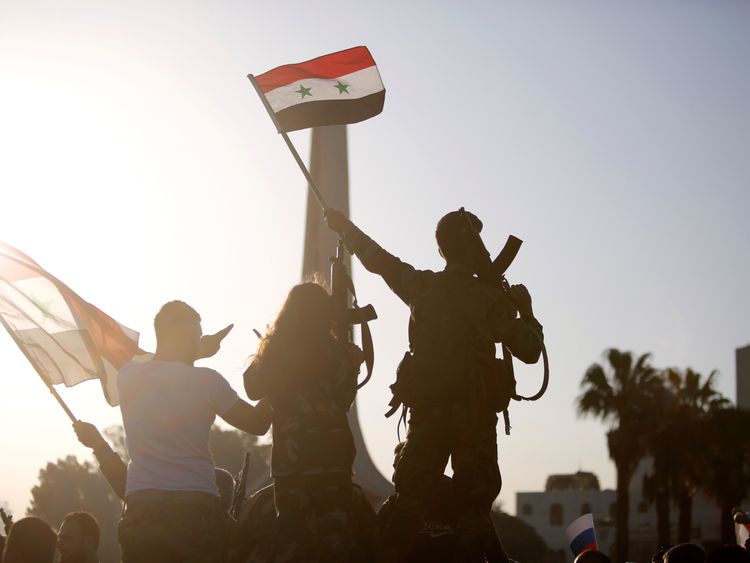 SNP Westminster leader Ian Blackford added it was "perfectly possible" for Parliament, which was in recess during the suspected chemical attack in Douma and the trilateral response, to be recalled.
The heated session ended after 140 MPs spoke, but the matter was far from closed.
A tense stand-off between the Commons leader and Speaker John Bercow saw an 'emergency debate' led by Labour backbencher Alison McGovern initiated – extending the session late into Monday night.
Mrs May and Mr Corbyn are expected to face each other again on Tuesday afternoon after the Labour leader was granted a debate to consider the rights of Parliament in approving military action overseas.
From – SkyNews