About 80 firefighters are tackling a blaze at a primary school in east London after it was engulfed by an inferno overnight.
London Fire Brigade (LFB) said 12 fire engines were called to Roding Primary School in Dagenham at 4.50am on Tuesday.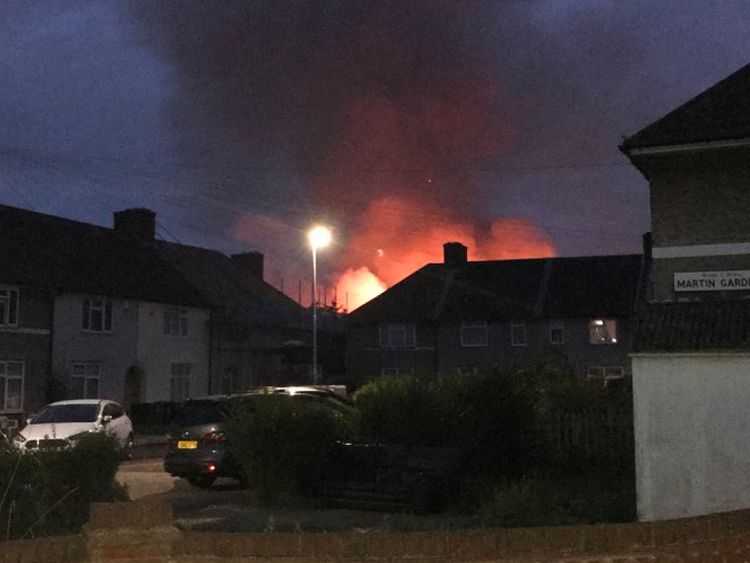 It is not clear what started the fire, with about half of the single-storey building said to be ablaze.
Photos posted to social media show the raging fire and a large plume of smoke rising up into the air.
According to the school's website, children had been due to return for the start of the autumn term on Wednesday.
From – SkyNews