More than 830 people have been killed after a tsunami – triggered by a magnitude 7.5 earthquake – slammed into the Indonesian island of Sulawesi.
It is the latest devastating quake to hit the Southeast Asian nation in recent months. The popular tourist destination of Lombok has been among the worst-affected islands.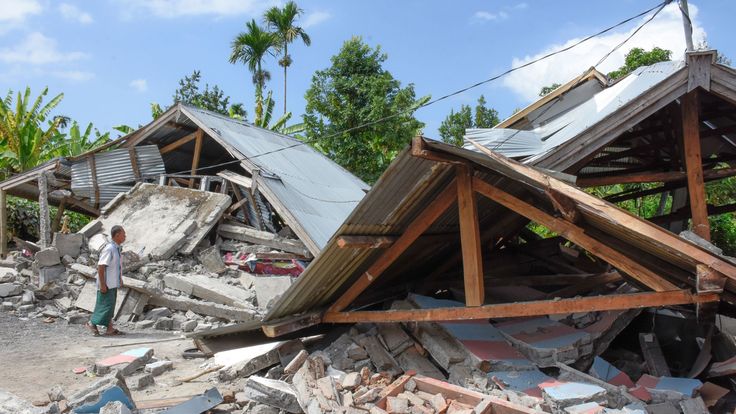 Lombok, 29 July
A 6.4 magnitude quake struck off Lombok, followed by 66 aftershocks with the highest a magnitude 5.7.
It was centred 50km northeast of the city of Mataram on the northern part of the island, with a shallow depth of 7km.
The earthquake claimed at least 20 lives, injured around 400, and displaced 10,000 people as well as destroying around 5,500 houses.
It sent villagers fleeing from their beds into open fields to avoid collapsing buildings.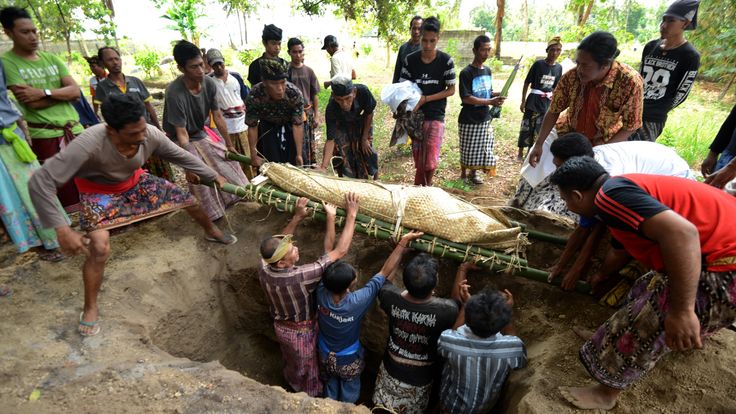 Lombok, 5 August
A destructive and shallow earthquake with a magnitude of 6.9 hit the island and caused widespread damage.
At least 513 were killed and 1,353 were injured. Tourists were evacuated.
Some 387,067 people were displaced and a total of 67,875 houses were damaged, along with six bridges, 606 schools, 3 hospitals, and 20 office buildings.
The epicentre was located inland near Loloan village at a depth of 34km.
Lombok, 9 August
A 5.9 magnitude struck, killing at least six and injuring another 24. The quake sent panicked residents into the streets.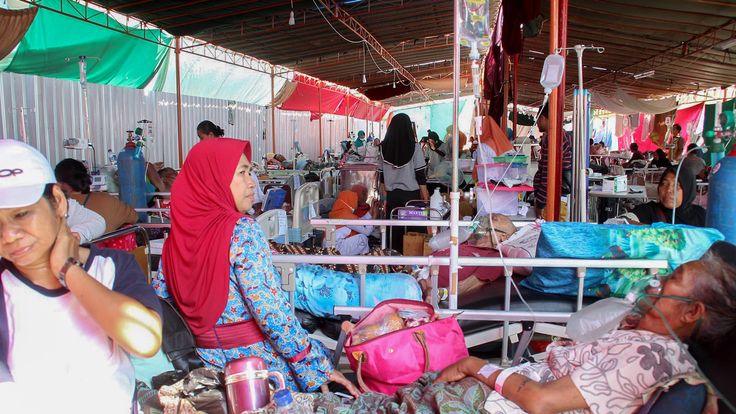 Lombok, 19 August
A 6.9 magnitude quake struck. It was preceded by a 6.3 magnitude earthquake and was followed by a number of aftershocks.
The epicentre was 30km northeast of East Lombok, and was 20km deep.
At least 14 people died and 24 others injured.
More than 150 houses were damaged and widespread power cuts were reported.
The earthquake caused a number of landslides and was felt across East Lombok, North Lombok, West Sumbawa, Sumbawa Besar, West Lombok and Mataram City, as well as Bali, East Java and Makassar.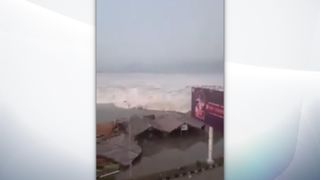 Sulawesi, 28 September
More than 830 people were killed when a powerful quake sent a 2m-high tsunami barrelling into the Indonesian island of Sulawesi.
Hundreds more were badly injured, with the country's national disaster agency warning that the death toll is likely to rise.
From – SkyNews