Headlines about mandatory evacuation and images cars lined in exodus can betray the complexity of what people are experiencing and the tough decisions they're making.
:: 1.7 million urged to evacuate as 'monster' storm nears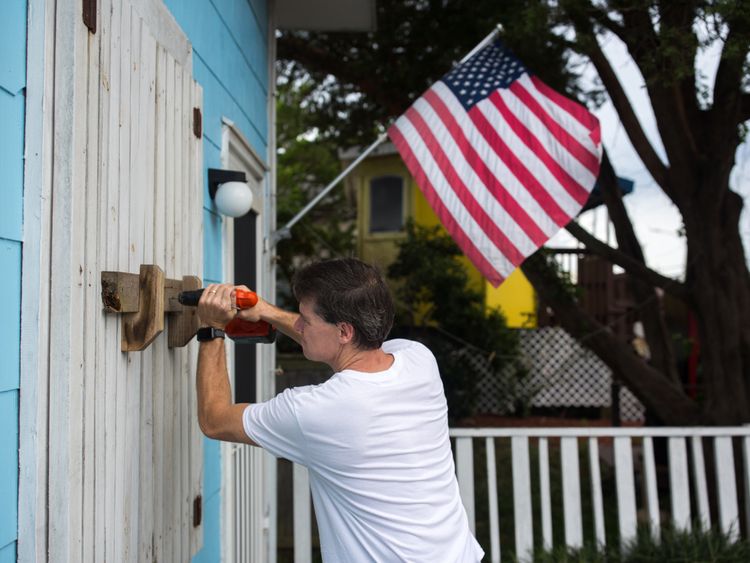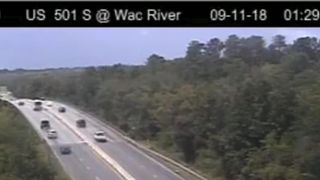 Firstly, where to go. Lots of people are lucky enough to have family somewhere drivable and safe. Others simply have nowhere.
Some can afford hotels – but for others that's a stretch, and they might not want to bed down with the masses in a shelter.
People have to make rushed decisions about what valuables to pack.
Some are leaving behind precious memories and keepsakes they know could be lost to the deluge.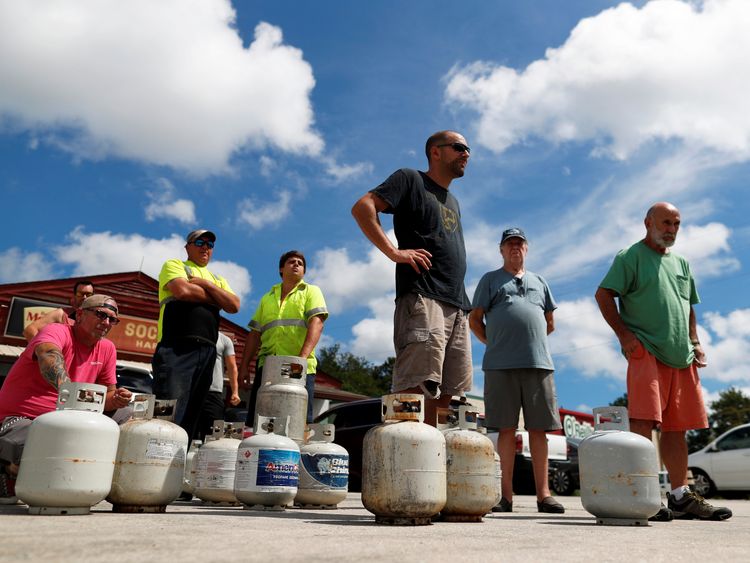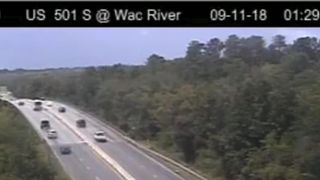 There are practical considerations such as where to take pets, how to protect homes, and where to get provisions when the supermarket shelves are bare.
They're all facing one mighty storm, but the North Carolinians I've met all have a different story to tell.
Joe, a local contractor, is bedding in. He said with a grin: "I'm gonna ride it out. Ride it out."
I suggest that might not be the safest option. He agrees, and relents: "If they move it up to a category five I might consider going. But I've lived through plenty of storms here. Although I am pretty scared of this one."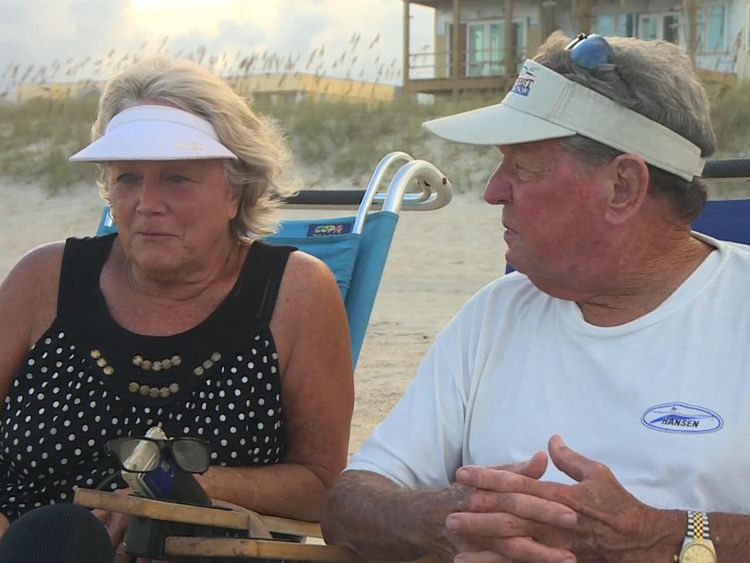 Martha and Jeddy own holiday cottages in the Carolina Beach area. They are sitting in their chairs, with a beer looking out to sea – reflecting on the 50 years they've been bringing their family here – watching their kids and grandkids play in the sand.
"I'm very nostalgic," says Martha, tearing up. "This is our spot. Our place. Everything might be gone tomorrow."
This isn't just about getting out of harm's way. This is about losing what you've worked hard to build up over the years, potentially saying goodbye to the setting of cherished family moments.
The hope and aim is of course that everyone survives. But lives will undoubtedly be changed by what's set to be a historic weather event.
From – SkyNews