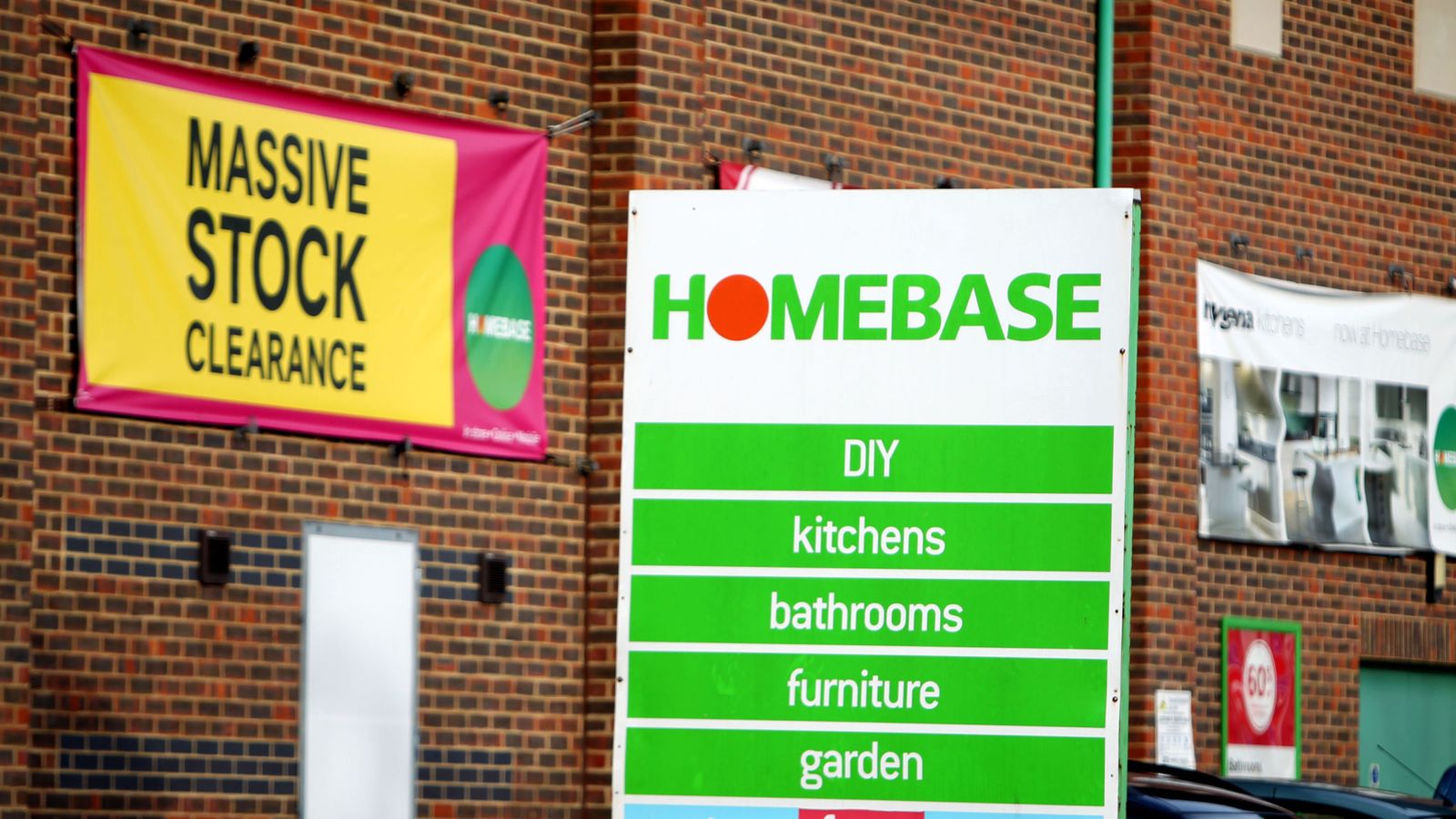 DIY chain Homebase has won approval from creditors to close 42 stores, averting a crisis that could have led to its collapse. 
Hilco Capital, which bought the chain for £1 in May, hopes its controversial Company Voluntary Arrangement (CVA) will revive Homebase's fortunes.
Its plans were approved by 95.92% of its creditors.
The closure of stores, expected this year and early 2019, is likely to result in the loss of 1,500 jobs.
Homebase had proposed that landlords share the pain felt by retailers – who have seen a combination of factors undermine their businesses.
CVAs have been used by House of Fraser, Carpetright, Mothercare and New Look to control spiraling costs.
Landlords have complained that the attempts to slash rents by as much as 90% are too steep.
:: Homebase closures: Is your local store to go?
Damian McGloughlin, chief executive of Homebase, said: "We are pleased that an overwhelming majority of our creditors, including such a proportion of landlords, have supported the plans laid out in the CVA.
"We now have the platform to turn the business around and return to profitability. This has been a difficult time for many of our team members and I am very grateful for their continued support and hard work."
A total of 16 Homebase stores have been shut this year and the business has also axed 303 jobs at its head office in Milton Keynes.
Hilco plans to invest £25m into the business, which has about 250 stores and 11,500 staff.
Hilco, which rescued HMV five years ago, bought Homebase from Wesfarmers, the Australian group which paid £340m for it in one of the most disastrous takeovers seen in the British retail sector.
Wesfarmers made a loss of about £1bn on the deal.
From – SkyNews