Energy regulator Ofgem has announced plans for a new price cap that it says will save up to 11 million households on poor value supplier deals £75 on average.
The industry watchdog's proposals would see energy suppliers being forced to cap their annual tariffs at £1,136 – a move that could save those on the worst deals up to £120 per year.
"The exact savings each individual household would make will depend on the price of their current deal, how much energy they use, whether they have both gas and electricity and how they pay for their energy," Ofgem said.
The watchdog suggested that many consumers on default tariffs use more energy than a typical household, so their savings would be higher.
"Those who buy their electricity and gas from different suppliers would also save more," Ofgem said.
The regulator was given powers by the government to introduce the cap through the Domestic Gas and Electricity (Tariff Cap) Act, which became law on 19 July, and it hopes to have the measures in place by the end of the year.
Dermot Nolan, Ofgem chief executive said the regulator had "made full use of the powers parliament has given us to propose a tough price cap which will give a fairer deal to consumers on poor value default tariffs."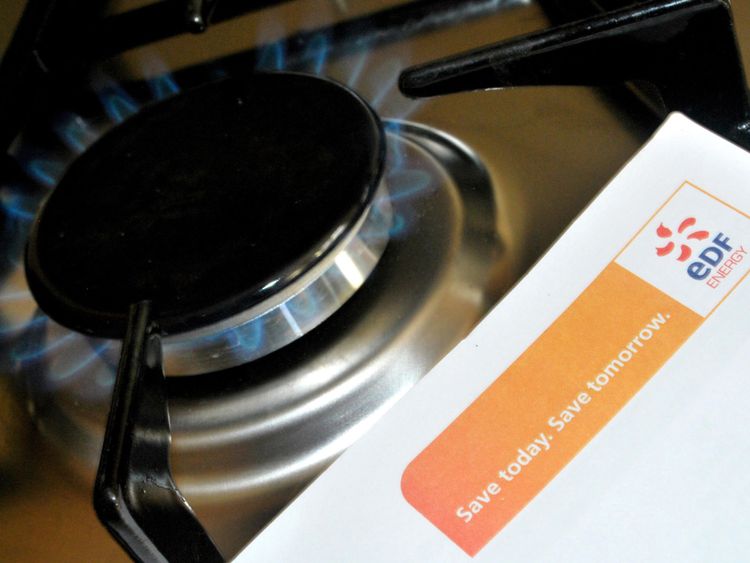 He added: "Once the price cap is in place, all households in Great Britain covered by the cap will be protected from being overcharged for their energy.
"Consumers can have confidence that falls in energy costs will be passed on to them and if costs increase, Ofgem will ensure that any rise will be due to genuine increases in energy costs rather than supplier profiteering."
Mr Nolan also said that in addition to the tariff cap, UK households could make further savings by shopping around for better deals.
The regulator plans to update cap levels in April and October every year to reflect the most recent estimated costs of supplying gas and electricity, but said the cap was a "temporary measure" in place until 2023 at the latest.
Business Secretary Greg Clark said: "We have always been clear and determined that the injustice found by the CMA (Competition and Markets Authority) that loyal customers were being exploited, must end.
"Today's announcement from the independent regulator setting out the detail of the government's price cap will mean that households can have confidence that when energy costs fall their bills will too."
Centrica, parent company of the UK's largest energy supplier British Gas, saw shares rise 4% as markets opened.
Lawrence Slade, chief executive of Energy UK, the trade body for suppliers, said: "There are over 70 suppliers in the energy market who will now be assessing how this impacts their individual business, however for many suppliers this will pose a significant challenge.
"It is crucial that the cap ensures we have an investible energy sector where efficient and financially robust companies can trade, and innovation and engagement can continue to flourish and deliver benefits for consumers."
Stephen Murray, energy expert at MoneySuperMarket, suggested there was an element of "political soundbite" to Ofgem's price cap announcement, and that the were already options in place for customers to save on energy bills now.
"You might think Christmas has come early with the savings mooted in today's announcement of the price cap level, but you'd be missing the bigger picture.
"There are over 100 tariffs available right now which are cheaper than the proposed level of the price cap at £1,136.
That means switching today could save you £250 or more, and there's no need to wait for a price cap that would only save you on average £75.
"It's also worth noting the price cap can easily go up as well as down, so those savings aren't even guaranteed…the easiest way to bring down your bills is to go online and switch now to a competitive fixed rate tariff."
From – SkyNews