A grand jury has indicted Harvey Weinstein on rape and criminal sex charges.
The disgraced movie mogul waived his right to appear before the panel in New York on Wednesday afternoon.
It was the panel's job to decided whether there was enough evidence for criminal charges – and its decision means Weinstein is now "another step closer to accountability", according to Manhattan district attorney Cyrus Vance Jr.
He remains free after agreeing to pay $1m (£750,000) in bail.
:: The women who have accused Weinstein
The film producer was charged last Friday on two counts of rape and one of a criminal sexual act for alleged incidents involving two separate women in 2004 and 2013.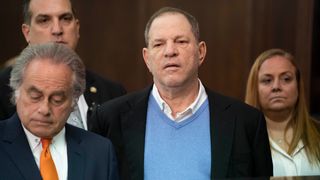 The 2004 charge relates to former actress Lucia Evans, who has said Weinstein forced her to perform oral sex in his office that year.
The other charge relates to a woman who has not been identified and who may choose to remain anonymous.
"A grand jury has voted to indict Harvey Weinstein on charges of rape in the first and third degrees, and criminal sexual act in the first degree," Mr Vance said.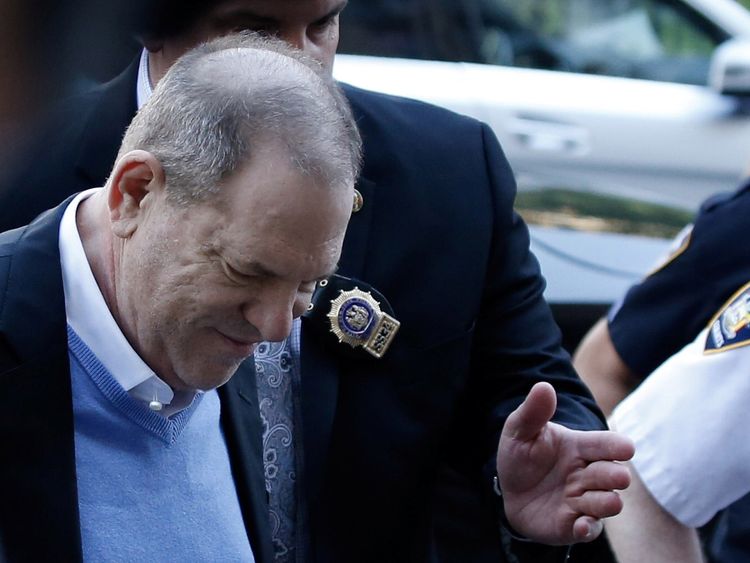 "Our office will try this case not in the press, but in the courtroom where it belongs. The defendant's recent assault on the integrity of the survivors and the legal process is predictable. We are confident that when the jury hears the evidence, it will reject these attacks out of hand."
Hours before the indictment was announced, a statement issued on behalf of Weinstein's lawyer, Benjamin Brafman, said: "After being unfairly denied access to critical information about this case that was needed to defend him before the grand jury, Mr Weinstein's attorneys decided there was not sufficient time to properly prepare Mr Weinstein."
It added that Weinstein was not told the identities of his accusers and the specific charges until last Friday, and that he would not testify.
:: What books did Weinstein take to the police station?
:: Opinion: Harvey Weinstein will not go down without a fight
The statement also said there was "political pressure" on Mr Vance to secure a conviction.
Weinstein appeared in court on Friday and agreed to post the $1m bail, wear an electronic monitor, surrender his passport and restrict his travel to New York state and Connecticut.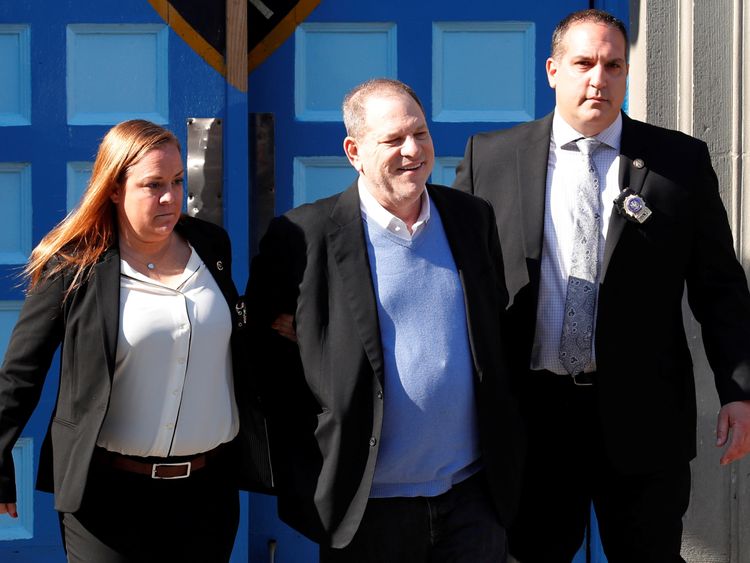 The 66-year-old denies the allegations and Mr Brafman said he would be pleading not guilty.
In a statement responding to the indictment, Mr Brafman said: "The announcement of Mr Weinstein's indictment, does not come as a surprise."
He went on: "We remind everyone that an indictment is merely a formal accusation. Mr Weinstein intends to enter a plea of not guilty and vigorously defend against these unsupported allegations that he strongly denies.
"We will soon formally move to dismiss the indictment and if this case actually proceeds to trial, we expect Mr Weinstein to be acquitted."
Weinstein was fired as chief executive of the Weinstein Company after the allegations emerged last year, and his wife is also in the process of divorcing him.
From – SkyNews