George Clooney has been injured after his motorcycle collided with a car in Sardinia, Italian media reports.
The 57-year-old was taken to hospital, but is understood not to be seriously injured.
Clooney is currently filming TV drama Catch-22 on the Italian island.
Local reports say he was on his way to the set when a car hit the bike he was riding.
A photo published on La Nuova Sardegna website shows a black scooter on one side of the road, with a dark blue estate car facing the other way, at an angle across the central reserve.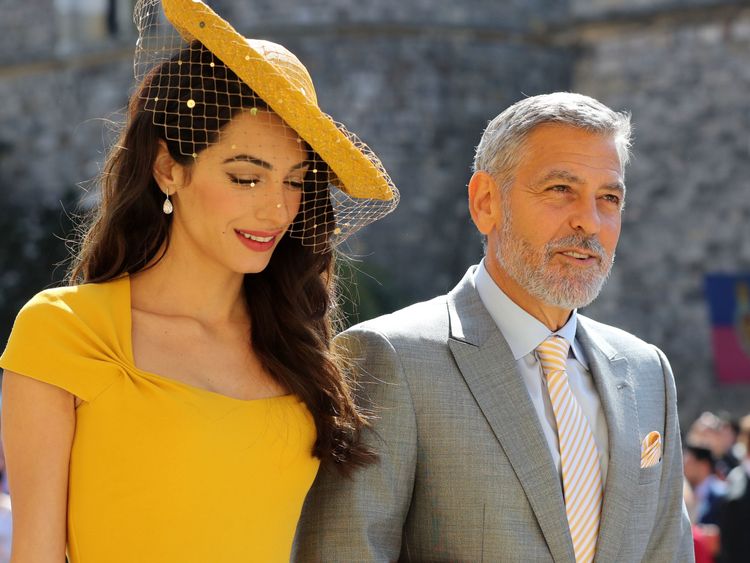 The picture also shows a fire extinguisher close to the bike.
The accident is said to have taken place near Costa Corallina, in the province of Olbia, according to Private Mediaset, citing gossip magazine Chi.
The driver of the car is said to have helped Clooney while waiting for the ambulance.
The father-of-two is understood to have received treatment at John Paul II hospital, but NBC News is reporting that he has since been discharged.
Local media say a CT scan showed suspected trauma to his pelvis, and slight trauma to one knee. The former ER star also suffered bruises to one arm and knee.
After being joined by his wife, human rights lawyer Amal Clooney, a production van is thought to have taken them both back to their hotel.
Police are reportedly investigating the incident.
In 2007, Clooney was injured after a car clipped his motorbike on a road crossing the Hudson River from New York. He suffered a broken rib and scrapes, while his passenger – then-girlfriend Sarah Larson – broke her foot.
Clooney – who has a home with Amal on the Italian mainland, on Lake Como – is both acting in and directing the six-part series Catch-22.
Based on the classic Joseph Heller novel and also staring Hugh Laurie, the series is due to be shown on TV next year.
From – SkyNews