The Italian and French governments have exchanged some remarkably undiplomatic language on the issue of migration as 16 EU leaders arrive in Brussels for a hastily arranged emergency meeting. 
Italy's two deputy prime ministers accused French President Emmanuel Macron of being "arrogant" and said that France risked becoming Italy's "No1 enemy".
Writing on his Facebook page, Luigi Di Maio said: "Italy indeed faces a migration emergency and it's partly because France keeps pushing back people at the border. Macron risks making his country Italy's No.1 enemy on this emergency."
Mr Macron had said that Europe's migration challenge was not on the same level seen a few years ago.
He said that European co-operation had managed to cut migration flows by close to 80% and problems stemmed from "secondary" movements of migrants once they arrive in Europe.
Speaking alongside the Spanish prime minister on the eve of the summit, Mr Macron said: "The reality is that Europe is not experiencing a migration crisis of the same magnitude as the one it experienced in 2015.
:: Sky Views: The polarising impact of migration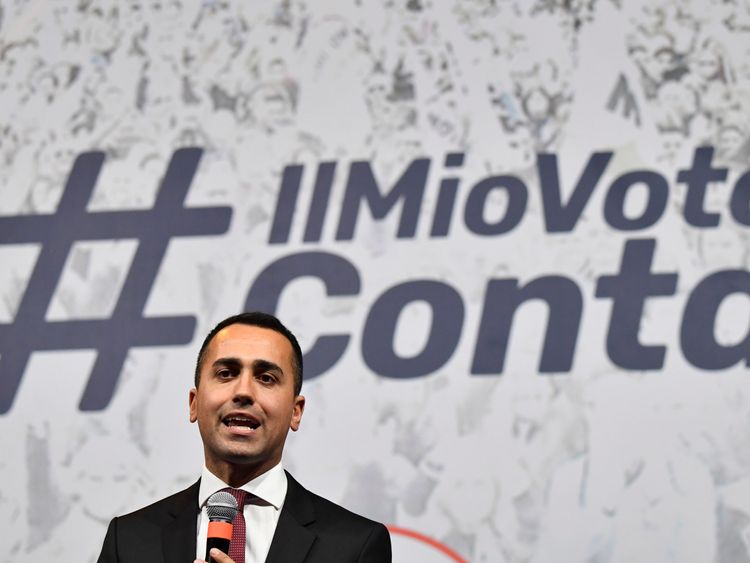 "A country like Italy has not at all the same migratory pressure as last year. The crisis we are experiencing today in Europe is a political crisis… tied to secondary movements between European countries."
This promoted an angry response from Matteo Salvini, Italian interior minister and leader of the far-right League Party.
"Six hundred and fifty thousand landings in four years, 430,000 applications… 170,000 apparent refugees currently housed in hotels, buildings and apartments at a cost exceeding €5bn," he said.
"If, for the arrogant President Macron, this is not a problem, we invite him to stop the insults and to demonstrate generosity by opening the many French ports and ceasing to push back women, children and men."
The row came as the leaders of 16 European countries travel to Brussels for a highly unusual and hastily arranged meeting on migration.
The mini-summit was only convened on Wednesday and eight countries were initially included.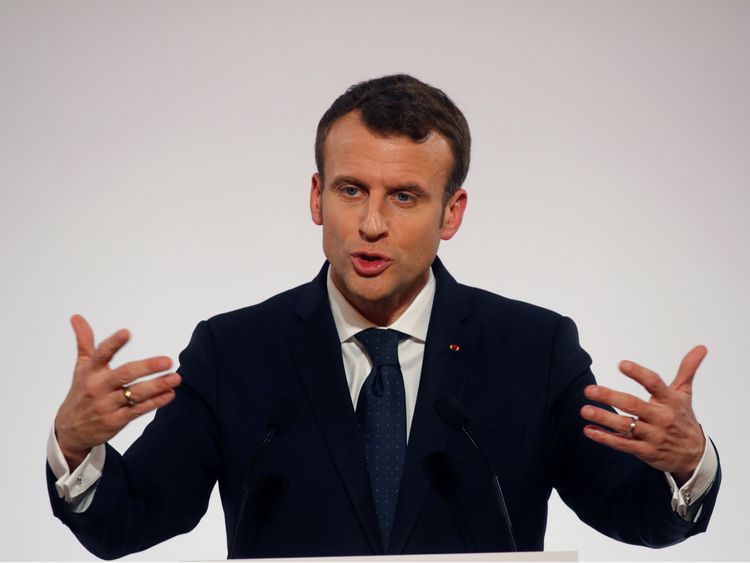 But 16 have now confirmed they will attend, while the four Eastern European "Visegrad" counties – the Czech Republic, Hungary, Poland and Slovakia – have boycotted it.
The meeting was suggested by the German government after Angela Merkel pledged to find a European solution for migration.
Her own interior minister has threatened to close German borders to migrants who have already registered in other countries.
In a sign of further tensions around the migration issue, the European Council, which would be the appropriate forum for leaders to convene, refused to host the meeting.
Council President Donald Tusk is known not to favour hosting mini-summits with select groups of nations and, with a formal summit just days away, he rejected the idea.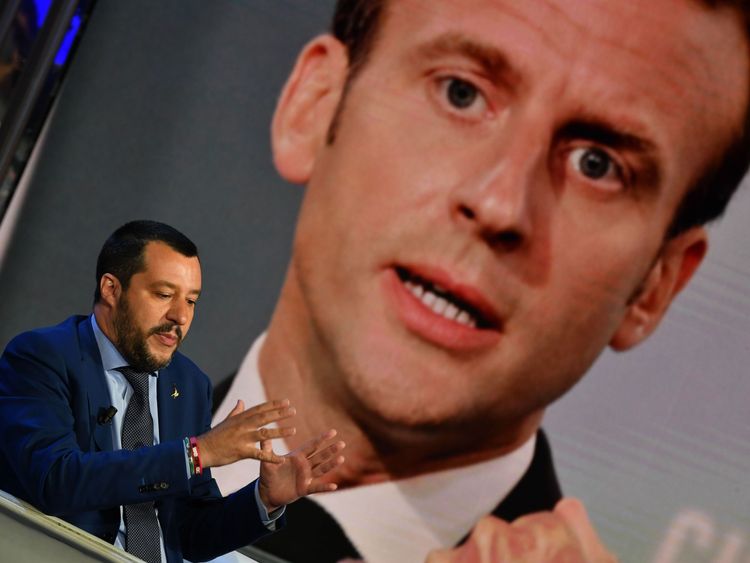 The European Commission will, very unusually, host the meeting.
The migration issue has caused renewed and deep divisions between European governments and even within national coalitions.
The latest crisis was brought into focus both by a political crisis in Germany and after the new Italian government turned away a boat packed with 630 migrants rescued in dinghies off the coast of Libya 10 days ago.
The Aquarius was rejected a safe port to dock in by the Italians and the Maltese. It eventually docked in the Spanish port of Valencia on Sunday.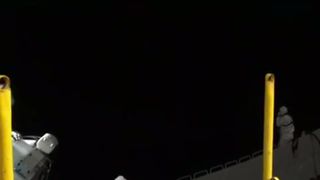 But an identical situation is unfolding again with 339 people rescued over the past few days off Libya currently in limbo on two vessels in the Mediterranean.
Italy and Malta have both refused to allow a Dutch-flagged charity rescue ship called Lifeline and a merchant ship operated by Maersk Line from docking.
Writing on Twitter, French charity Medicines Sans Frontiers said: "Night falls but still no assigned port of safety for 339 people rescued in #Mediterranean by rescue ship @SEENOTRETTUNG & merchant ship @MaerskLine.
"It's an obligation to rescue people in distress at sea, they must be disembarked in nearest port of safety!"
A focus will be on how to overhaul the EU's asylum system, which requires all migrants arriving in the EU to register and claim asylum in the country where they arrive.
This has put huge strain on the bloc's frontier countries – Italy, Greece and Spain. They have called, in vain, for other EU states to share the burden.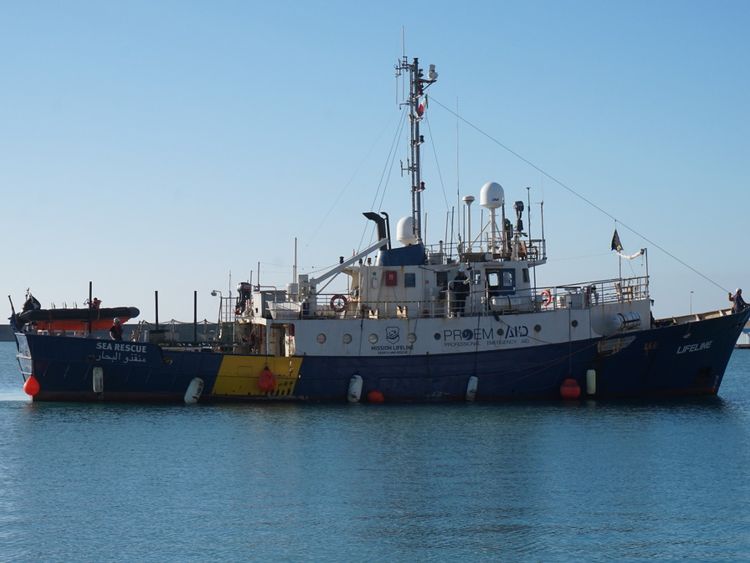 Although the migration issue is now highly politicised, ironically the migratory pressures are now far less acute than they were at the height of the crisis in 2015.
Figures released this week by Eurostat show that there were 739,000 asylum applications made across the EU in 2017. That represents a 44% drop on the previous year.
Controversial deals with Turkey and Libya have reduced the number of people trying to cross into Europe over the Mediterranean.
Nevertheless, 37,000 people have still made the journey this year alone and, according to the International Organisation for Migration, more than 800 people have died.
The true figure will be higher because some drownings go unrecorded.
From – SkyNews