Five men have been arrested after students in Manchester were allegedly kidnapped and forced to hand over thousands of pounds.
Police received four reports that people in the city centre had been robbed after being coaxed into a dark Audi A6 vehicle.
Several people claimed they were forced to make online transfers of £3,000 from their bank accounts before being let out of the car.
Others reported being driven to petrol stations to withdraw the maximum amount of cash available shortly before midnight, fill the car up with petrol then withdraw more money shortly after midnight.
All four victims were allegedly kidnapped between Wednesday and Friday this week.
Police say they foiled a fifth kidnap-robbery attempt after spotting a vehicle that matched the high-end motor described in the reports.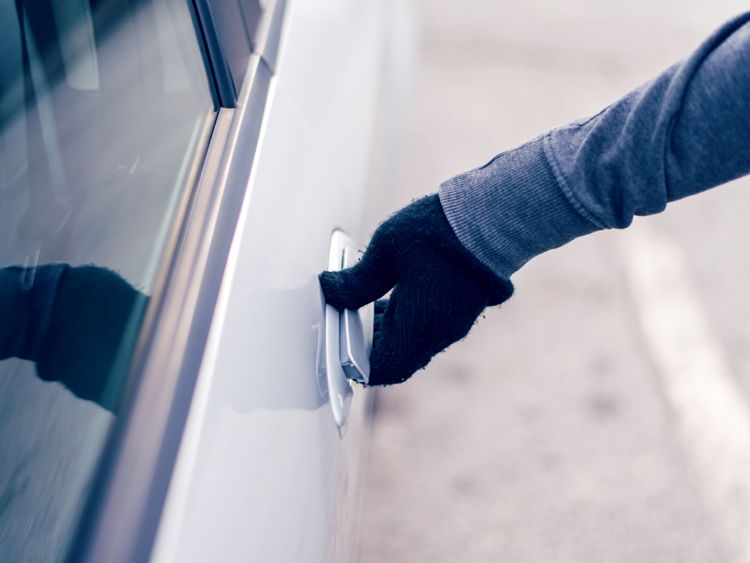 Officers in a Greater Manchester Police Tactical Vehicle Intercept Unit came across the vehicle while on patrol in the early hours of Friday.
They managed to bring the car to a stop on Lloyd Street North. Inside was a 19-year-old man who had been picked up and driven away from the city centre.
Four men, aged 25, 23, 18 and 19 were then arrested on suspicion of robbery.
Police later searched four houses in the south of Manchester where a large quantity of ammunition was found and a fifth man was arrested.
That man is aged 29 and was arrested on suspicion of possessing prohibited ammunition.
All those arrested are being questioned by police.
Detective Constable Natalie McDonald of GMP's City of Manchester team said: "Innocent members of the public, some of them students new to Manchester, have been victims of tricksters who then kidnapped them and forced them to hand over their money.
"Last night, thanks to some excellent work by the TVIU, four people were arrested, during what we believe was another robbery.
"When a person is a victim of such robbery, they can be left feeling scared to go out and can lose trust in everyone."
From – SkyNews