No one does a dramatic turn of phrase like a US governor with a major hurricane on their horizon.
Words such as "deadly", "intense" and "monster" are accurate but they're also functional – the aim is to motivate people to get out of harm's way.
No state official wants a high death toll on their watch. Evacuation is the positive outcome of these bold statements but for some people they can induce real anxiety.
:: Storm force winds for Carolina within hours
A Wilmington middle school turned shelter is filling with young families, the elderly and people with medical conditions.
Many are vulnerable. They've come from mobile homes that wouldn't stand a chance against Florence.
They are watching TV screens showing the "monster" storm approaching while scouring social media for the hurricane's latest breathtaking stats.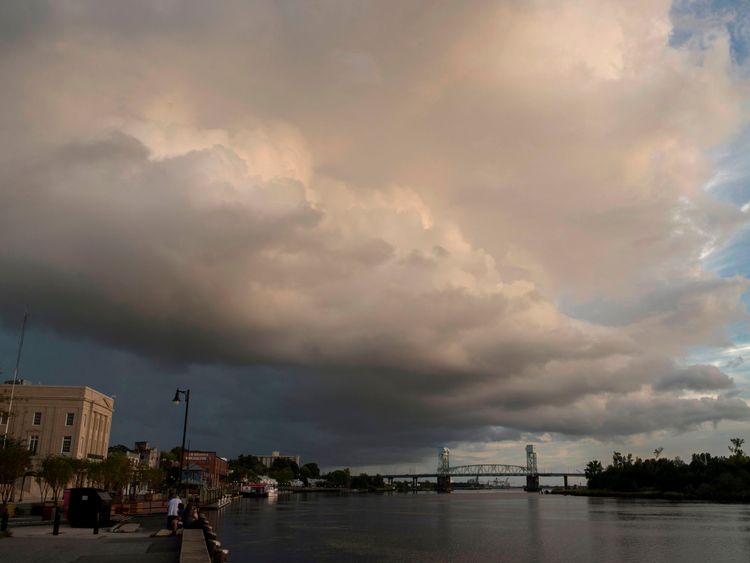 Kathy Worrell says her small home could never stand up to a category 4 storm.
She and her 18-year-old son have an anxiety disorder.
"My son was pacing last night saying we're all gonna die so this morning I had to put him on a plane out of here. A lot of people inside (the shelter) are pacing around. They're scared," Kathy said.
Some, like her son, can find the warnings overwhelming. Others are not so fazed.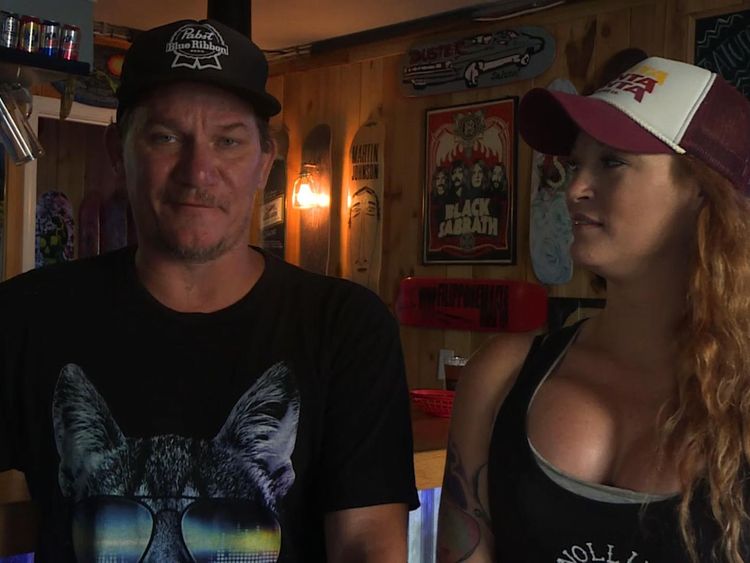 EJ runs a taco bar in the evacuation zone. He and his girlfriend Alex have decided to try and ride it out.
"It's not the best decision. But it's our only decision," he said. "Where do we go? Sit in traffic and still get hit by the storm? We'll weather it because if we leave, once it's over, we won't be able to get back."
The heavy warnings undoubtedly save lives but they also heighten fear. One yet-to-arrive storm is already having a multitude of impacts on so many different lives.
From – SkyNews