Paramedics have treated 40 people after an irritant, suspected to be tear gas, was released during a hip-hop gig at a nightclub.
Cameo nightclub in Bournemouth was evacuated at 2am after a number of revellers complained of shortness of breath and itchy eyes.
One person was taken to hospital as a precaution, while South West Ambulance Service initially said 20 patients were treated for "minor throat irritation".
British hip-hop artist Yungen had been performing at the venue as part of university freshers' week events.
I spoke to a police officer and some sort of canister has been let off inside the venue. The emergency services have evacuated everyone until they get to the bottom of it pic.twitter.com/vrwDCubjJD

— Josh Wilde (@josh_wilde20) September 29, 2018
Josh Wilde, 20, said the club had recently introduced thorough searches on the door with airport-style scanners, but he said only some clubbers had to go through them.
The third-year journalism student said: "It had the most security at a club I've ever seen outside central London.
"There were hundreds of people queuing to get in, it was absolutely packed, I queued for at least an hour.
"I initially thought someone had got on to the stage because security were running around the main room, but then a firefighter rushed past in full gear so I knew it must be something more serious.
"Outside people were coughing, someone told me all their friends just started spontaneously coughing and crying. There were around two to three ambulances and six or seven police cars and a lot of officers.
"Seeing the size of the emergency response brought it home that something serious must have happened."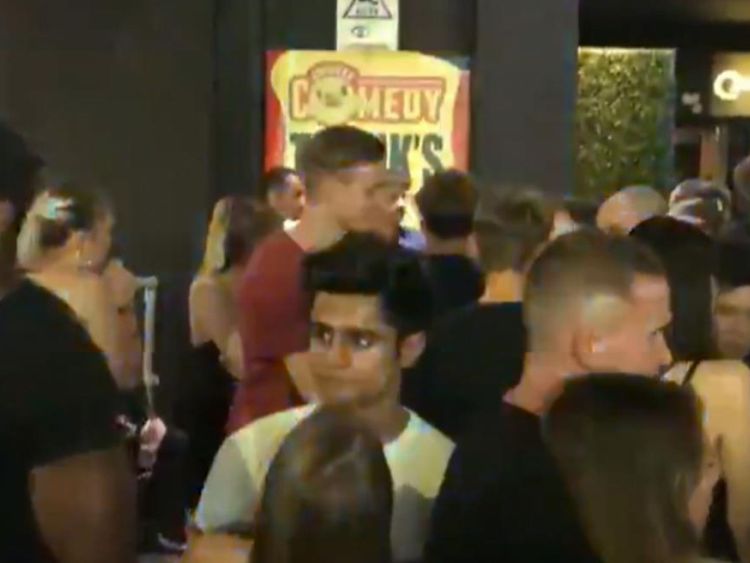 He wrote on Twitter afterwards: "Everyone that just come to see me in Bournemouth as I'm sure all you could see the police shut off my mic without saying anything mid performance (sic) because apparently someone sprayed pepper spray.
"It was so f****** sick up to that point.
"I hope everyone's safe."
Phoebe Cornish, who was inside the venue at the time, shared a video with Sky News that shows people being asked to leave the club after the music was turned off.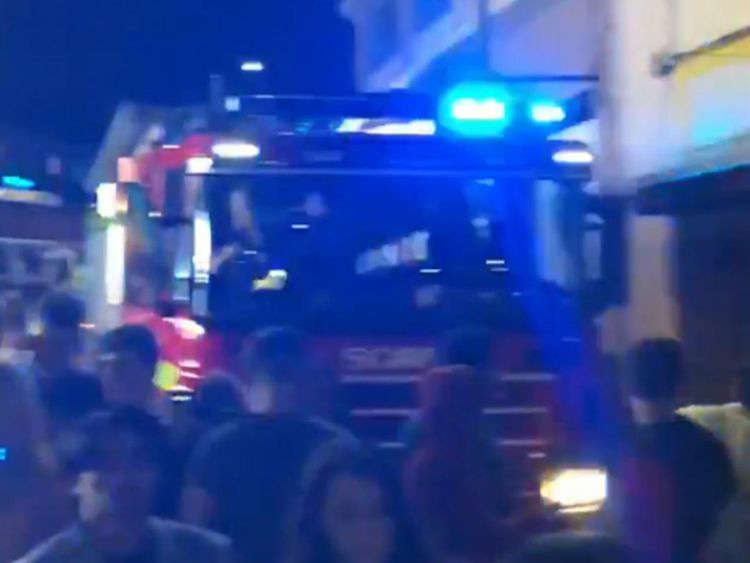 Videos shared on social media show a large group outside the venue as paramedics and police dealt with incident.
A Dorset Police spokeswoman said: "At 2am today, Dorset Police received a report that some type of irritant, possibly CS spray, had been released within the Cameo nightclub on Fir Vale Road, Bournemouth.
"Following a decision by management of the premises to evacuate, around 40 people were treated by the ambulance service for minor effects."
Police said an investigation remains ongoing.
The force added they found no evidence of any chemical or noxious substance that posed an ongoing risk to the public during a search of the venue.
From – SkyNews