No President has ever fired a Secretary of State via social media before – but it was still possibly not the most significant moment in Donald Trump's last 24 hours.
Way out in rural Pennsylvania, the news that Democrat Conor Lamb had taken a special congressional election to the wire is what's ringing the loudest alarm bells in the White House.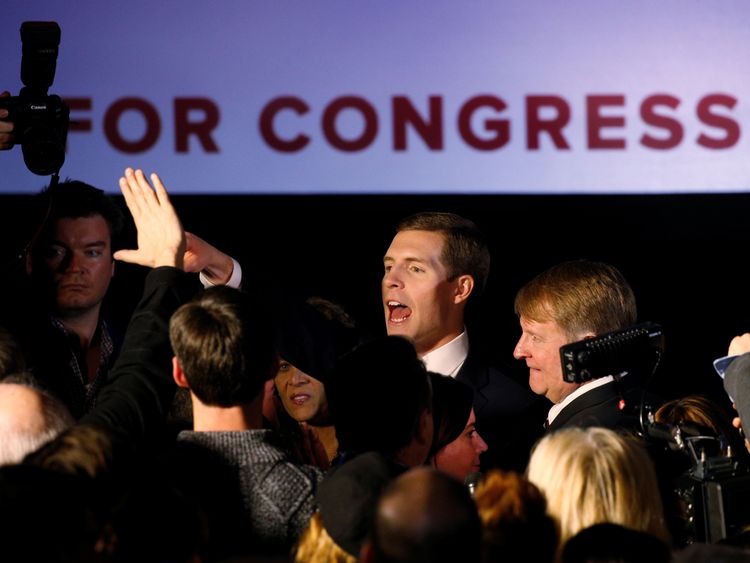 With a handful of absentees votes still to be counted on Wednesday, the 33-year-old former US Marine was neck-and-neck in a district that Donald Trump swept by more than 20 percentage points against Hillary Clinton just sixteen months ago.
Trump had campaigned for Lamb's rival, Republican Rick Saccone, with a major rally on Saturday night but it was not enough to secure the sort of win you would expect in solid red electoral territory.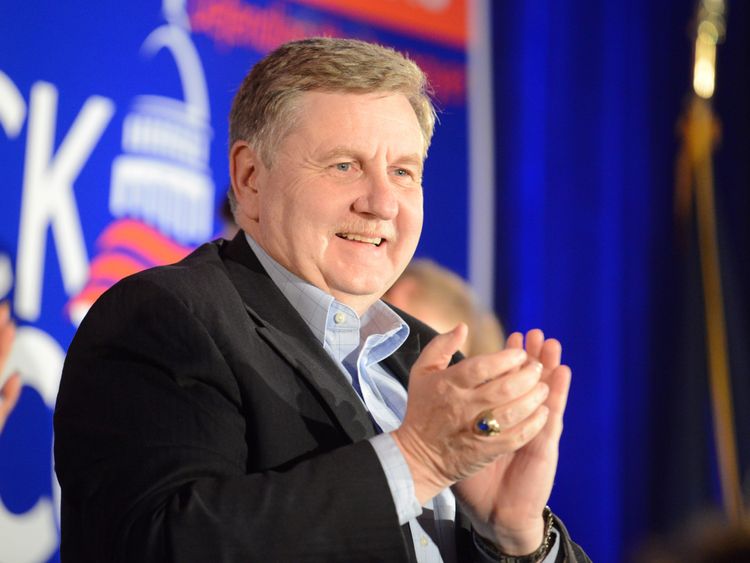 The election for a House of Representatives seat was far from being just an unofficial referendum on Trump's presidency. But as a barometer of feeling in "Trump country" it is hardly encouraging.
If that sort of reverse is repeated come the mid-term elections in November, Republicans will lose control of the House. It may even signal a swing that would take the Senate as well.
Suddenly, Trump would be stripped of a Congress he can count on.
Worse for him: the moment Democrats take control of the House, there is a very good chance the clamour will grow for it to use its power to prepare articles of impeachment.
For now, the President remains predictable only in his unpredictability.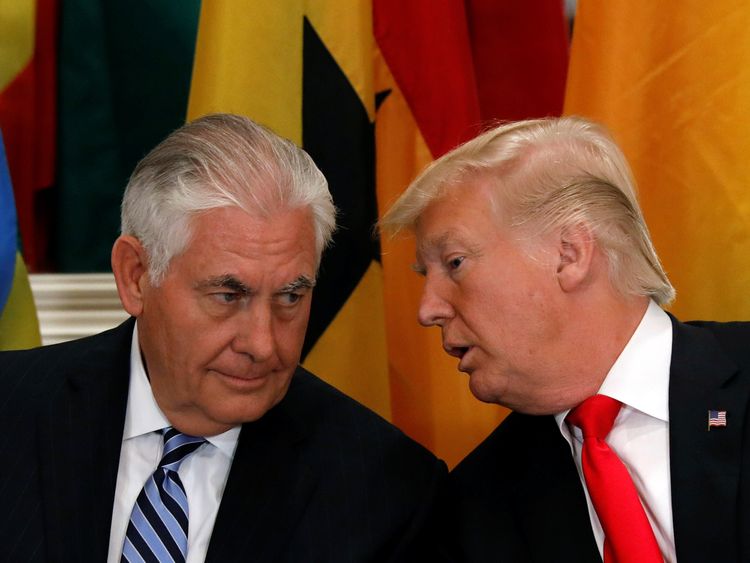 Just a regular 24 hours of changing the top diplomat without the courtesy of telling him first, visiting those "big, beautiful" wall prototypes, mulling a new military "space force" and facing protests on the streets of the most populous state in the union.
In any other presidency, it would represent an extraordinary day. In Donald Trump's, this is business as usual.
The decision to part ways with Rex Tillerson had long been expected. A man who was reported to have called Trump a moron was always going to be skating on thin ice.
But at a time when the administration is facing huge international challenges – not least THAT meeting with Kim Jong Un – disarray in the foreign service is unhelpful.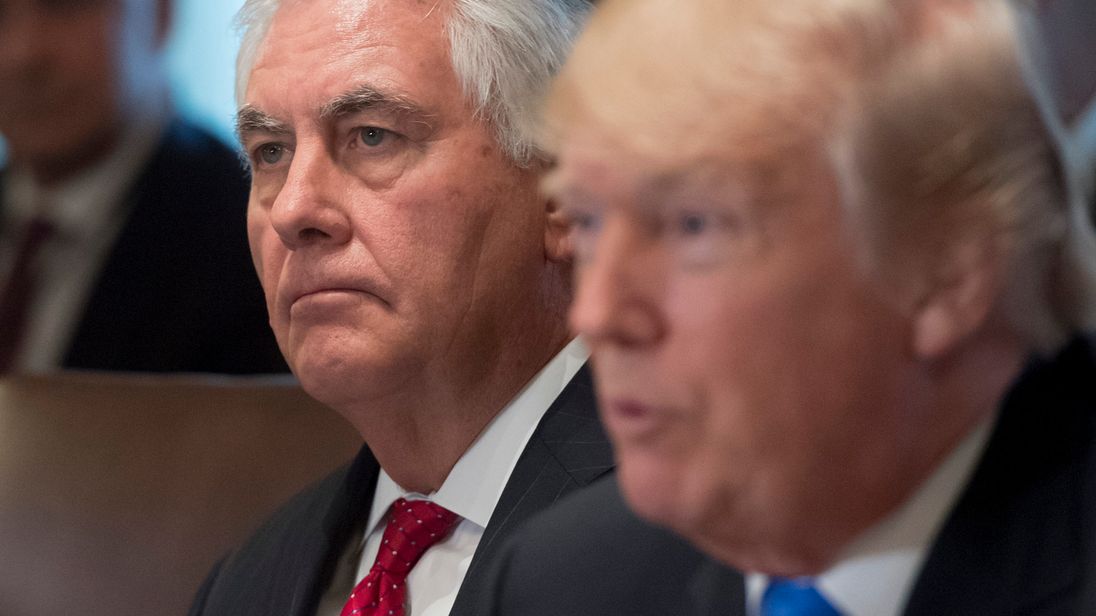 Tillerson's replacement Mike Pompeo will need to be confirmed by Congress. It is probably a formality for the CIA director but it is a delay and complication in the running of a diplomatic machine already shorn of staff around the world.
Pompeo is a Trump loyalist. He will represent the President's mindset to the world in a way Tillerson never could.
Whatever you think of the former oil company chief executive, it was Trump who appointed him only to then repeatedly undercut him on the global stage.
In this dizzying merry-go-round of staff at the White House, Trump says he is close to getting the cabinet he wants. There is much speculation about who will be next to go.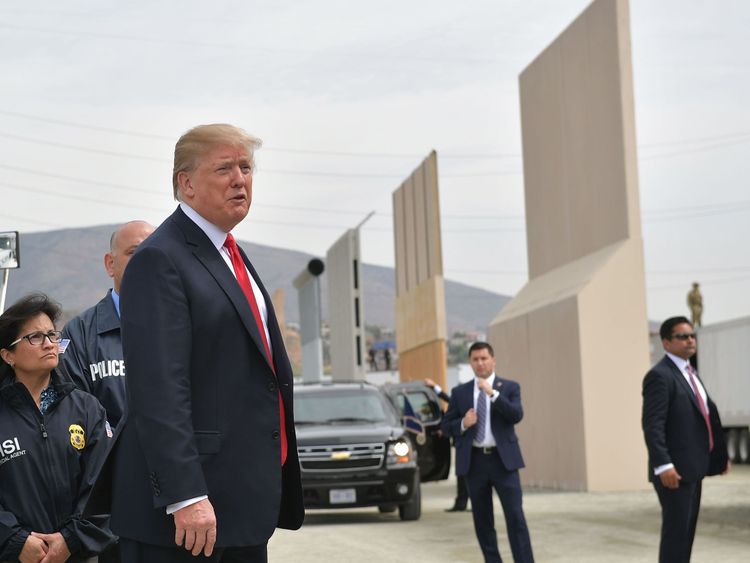 As for that wall, it remains unbuilt and unfunded.
Trump arrived in California promising it would pay for itself. Lucky really as Mexico and the US Congress appear very unwilling to cough up.
The prototypes he saw stand as a surreal monument to the physical barrier he is determined to build but which is unlikely ever to fully materialise.
Even in a state he lost by 4 million votes – and which leads "the resistance" – there are die-hard fans who want him to succeed and believe he will. They actually like that he is unconventional.
Every American has had to get used to that. How long it will last, and what he'll do next, is anyone's guess.
From – SkyNews