Donald Trump has said "collusion is not a crime" ahead of the first trial in the Russia investigation.
His former campaign manager Paul Manafort is facing charges of tax and bank fraud, with the jury selection due to begin today.
His is the first trial in the Russia investigation by Special Counsel Robert Mueller, looking at whether the Trump campaign worked with Moscow to sway the result of the 2016 election.
Mr Trump tweeted: "Collusion is not a crime, but that doesn't matter because there was No Collusion (except by Crooked Hillary and the Democrats)!"
:: Trump: 'I have the absolute right to pardon myself'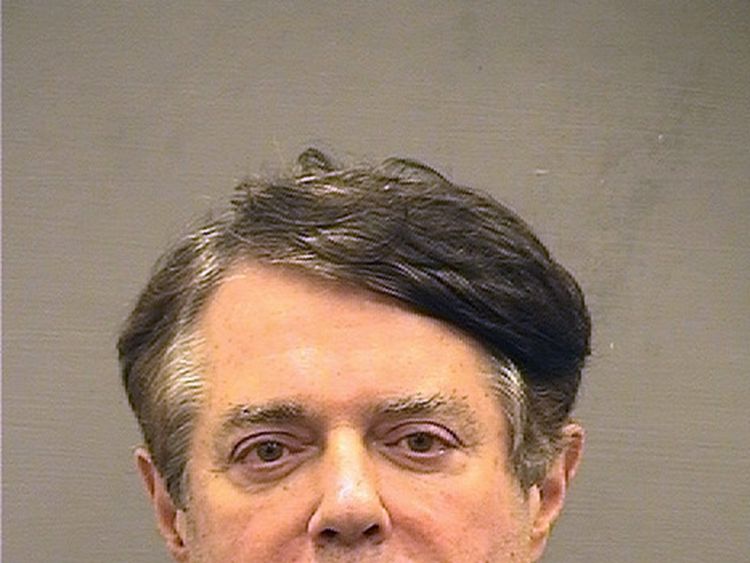 Collusion is not technically a legal charge, but Mr Mueller could bring conspiracy charges if he believes there was such work by campaign managers with Russia.
Mr Trump has denied the campaign worked with Russia to engineer a victory. He has frequently called the investigation a "witch-hunt" and "an illegal scam".
Moscow has also denied any meddling in the 2016 presidential election.
Manafort, 69, faces 18 criminal counts, focused on allegations he hid some of the $60m (£45.6m) he earned while working for a pro-Russian politician in Ukraine.
:: Ex-Trump aide Manafort jailed ahead of trial over Russia meddling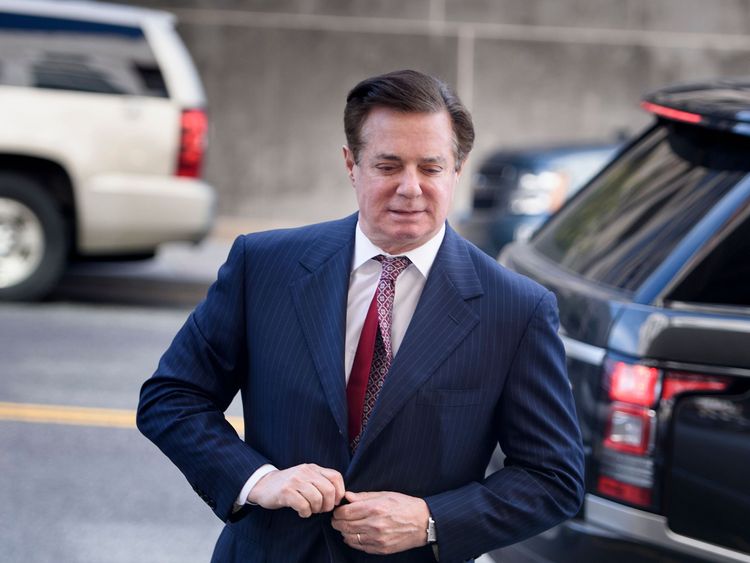 He is said to have kept the money in overseas accounts and failed to pay taxes on it. He also faces charges of witness tampering.
Mr Trump's tweet comes after his lawyer Rudy Giuliani told Fox News "collusion is not a crime".
He said: "I have been sitting here looking in the federal code trying to find collusion as a crime…Collusion is not a crime."
Should Manafort be convicted, the investigation by Mr Mueller could gain some momentum.
He has indicated or secured guilty pleas from 32 people and three companies since the probe into the alleged meddling began 14 months ago.
The Mueller investigation has accused the former campaign chairman and another top aide of working as foreign agents for Ukrainian interests and funnelling the money into offshore accounts to fund lavish lifestyles.
It has accused the Russians of hacking into Democrats' computers and stealing emails, and stoking tensions in the US via social media.
More follows…
From – SkyNews