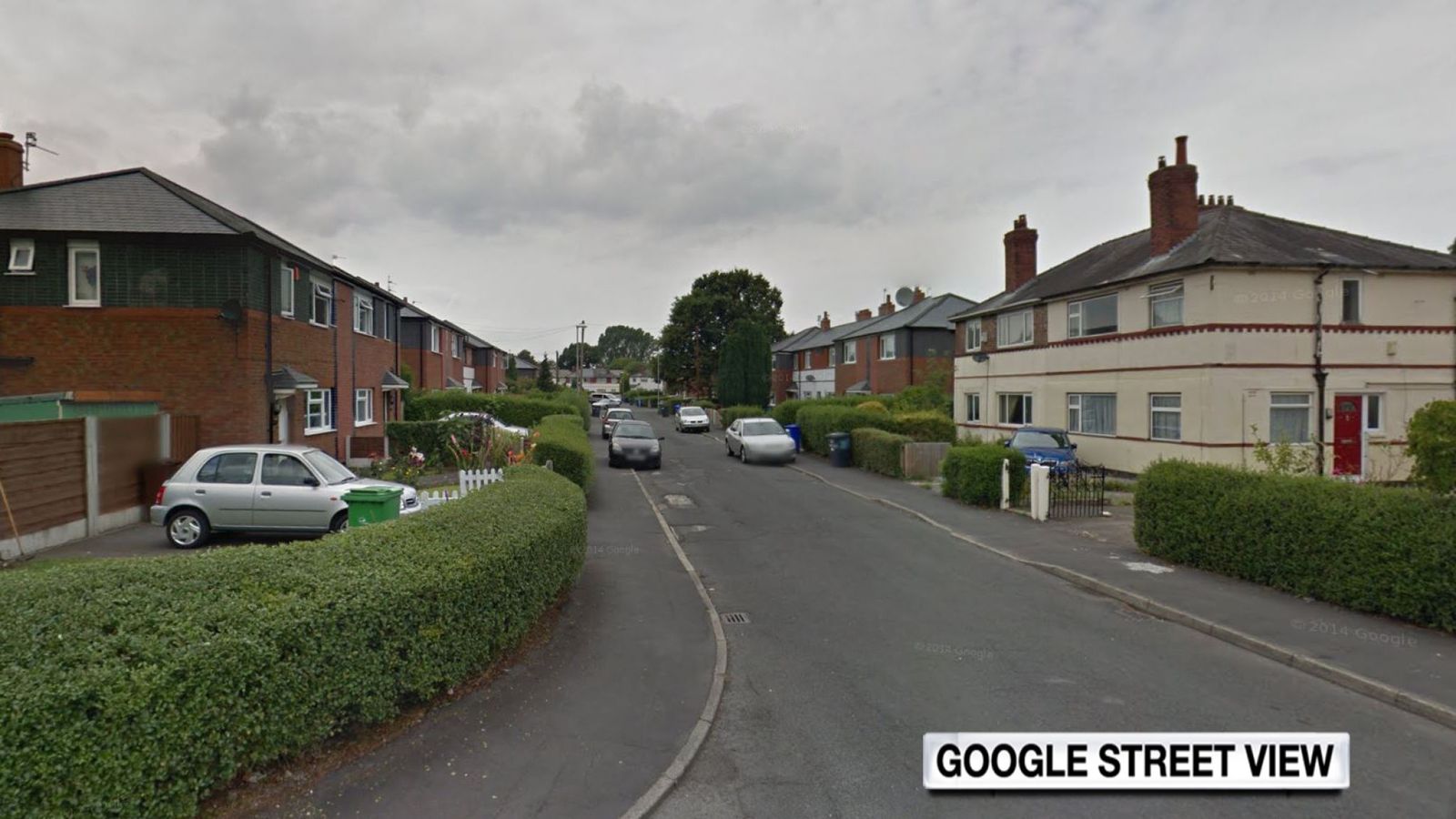 An elderly couple have fought off a knife-wielding man who forced his way into their home.
The man and woman, both in their 80s, were in the lounge of their home in Withington, south Manchester, just after 10pm on Friday when they answered a knock at the door.
The man on the doorstep brandished an eight-inch kitchen knife and demanded money.
He then forced his way into the couple's home before they could push him outside.
The woman's foot was cut and her husband suffered cuts to his arms, injuries police believe were caused in the scuffle rather than by the weapon.
Detective Constable Luke Raine of Greater Manchester Police, praised the couple for their "remarkable bravery" and appealed for public help to track down the man.
He said: "This was a terrifying burglary targeting two elderly members of our community.
"Through their remarkable bravery, they have managed to fight off the assailant and he fled empty handed."
The attacker was described as white, aged between 35 and 40, around 5ft 9in tall, medium build and unshaven with stubble.
He was wearing dark clothing with a dark-coloured hood.
DC Raine urged anyone with information to contact police, saying that "even the smallest detail" can help them identify the offender.
Anyone with information should call police on 0161 856 6012 quoting incident number 2377 of 05/10/18 or independent charity Crimestoppers, anonymously, on 0800 555 111.
From – SkyNews