More than 80 members of the Mexican Mafia have been charged with taking part in a conspiracy to run drugs and carry out violent assaults ordered from prison.
Prosecutors said the organisation – made up of Latino gang leaders – operated like an illegal government, collecting "taxes" on drugs smuggled into Los Angeles prisons and ordering hits on those not following their rules.
On Wednesday, 83 members and associates were charged over allegations of drug dealing, extortion, violent assaults and murders.
Lawyer Nick Hanna told reporters: "We just delivered a blow to a cold-blooded prison gang and their associates."
Authorities said the so-called "gang of gangs" was able to control smuggling, drug sales and extortion inside and California's prisons.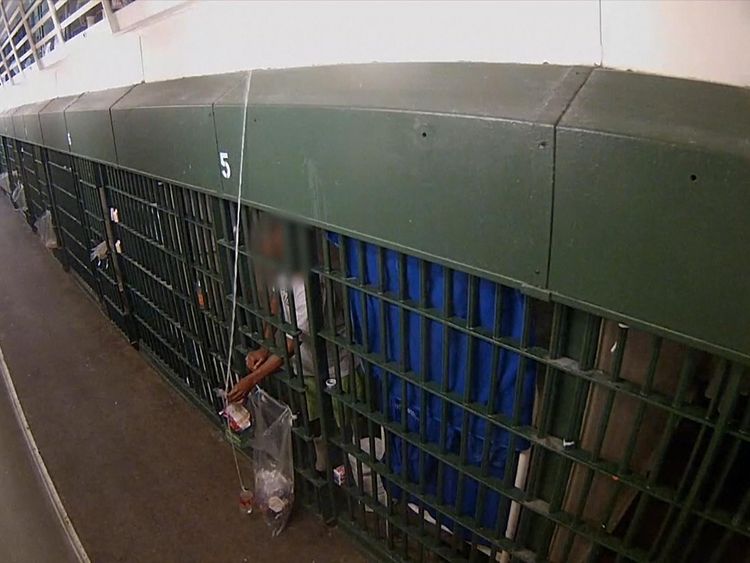 The charges detailed how the organisation started out in the 1950s at a juvenile prison before growing to an international level.
An indictment read: "These Mexican Mafia members and associates, working together to control criminal activity within (LA County jails), have become their own entity or enterprise and effectively function as an illegal government."
Prosecutors said other groups that brought in drugs had to give a third of what they had – called a "thirds" tax – to leaders of the Mexican Mafia.
The organisation's tax within prison walls gave the name "Operation Dirty Thirds" to the investigation behind the latest charges.
Of the 83 people charged, 35 were already in custody and 16 were fugitives.
The indictment said the gang enriched itself through drug sales, "taxes", and even collected a share of purchases from the prison commissary – where inmates can buy snacks and other food items.
It added that members were able to exert control through violence if inmates refused to pay up or follow the rules.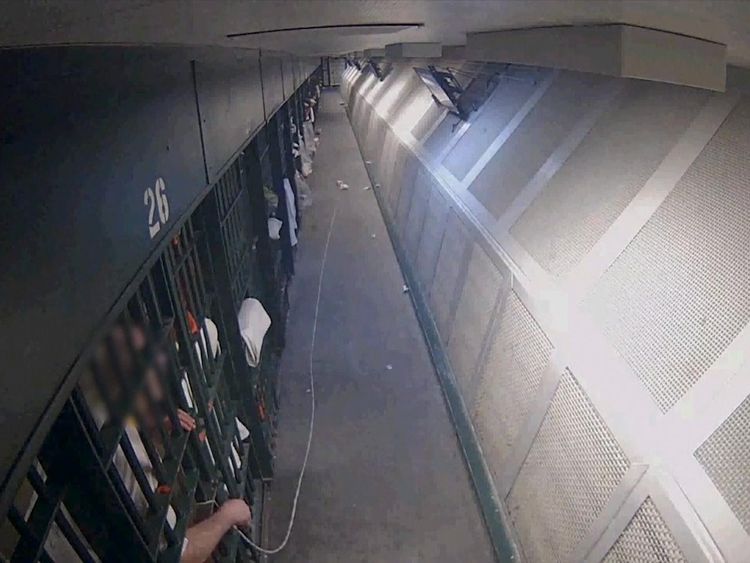 Paul Delacourt, assistant director in charge of the FBI's field office in Los Angeles said: "Essentially, the Mexican Mafia is a gang of gangs."
According to the indictment, Jose Landa-Rodriguez, 55, and two others, who are now dead, are accused of controlling operations in jail between 2012 and 2016.
Prosecutors claimed Landa-Rodriguez sanctioned murders, assaults and the kidnapping and planned the murder of a relative of a gang member who defied him.
Sheriff Jim McDonnell said others would follow in the wake of the latest arrests.
"There will be new leaders, that's kinda how the whole system works. It's hierarchical," he said. "When one goes to jail or passes away then someone else backfills their spot just like any multilevel organisation."
From – SkyNews