Boris Johnson has called for the international chemical weapons watchdog to get beefed up powers to name countries behind attacks.
He said the Organisation for the Prohibition of Chemical Weapons (OPCW) should be able to use its "forensic, scientific impartiality" to identify states that use the banned substances aggressively.
The foreign secretary's comments come three months after the Salisbury poisoning, where former Russian spy Sergei Skripal and his daughter Yulia were incapacitated by the nerve agent novichok.
Britain believes Moscow was behind the attack – a claim the Kremlin strongly denies.
But after the OPCW travelled to Britain, it was only able to confirm that chemical weapons had been deployed.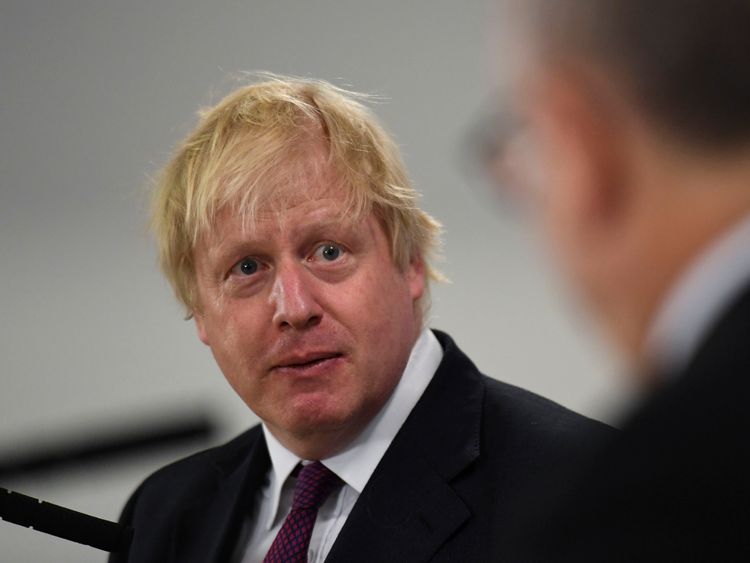 Mr Johnson is joining "international partners" for a special summit in The Hague to discuss plans to boost the watchdog's powers.
He said on Tuesday: "We think that that will provide an extra deterrent to countries that may be thinking about breaking the taboo against the use of chemical weapons, getting them to restrain."
Mr Johnson added the OPCW was "very independent, very impartial".
But he warned: "At the moment, they can only say whether chemical weapons have been used, they can't say who they think used them.
"So what we're trying to do is get them to use the same element of forensic, scientific impartially to say not just what happened but who they think did it."
The move is likely to be opposed by Russia and its allies.
Eleven countries, including the UK, called for the meeting back in May.
From – SkyNews