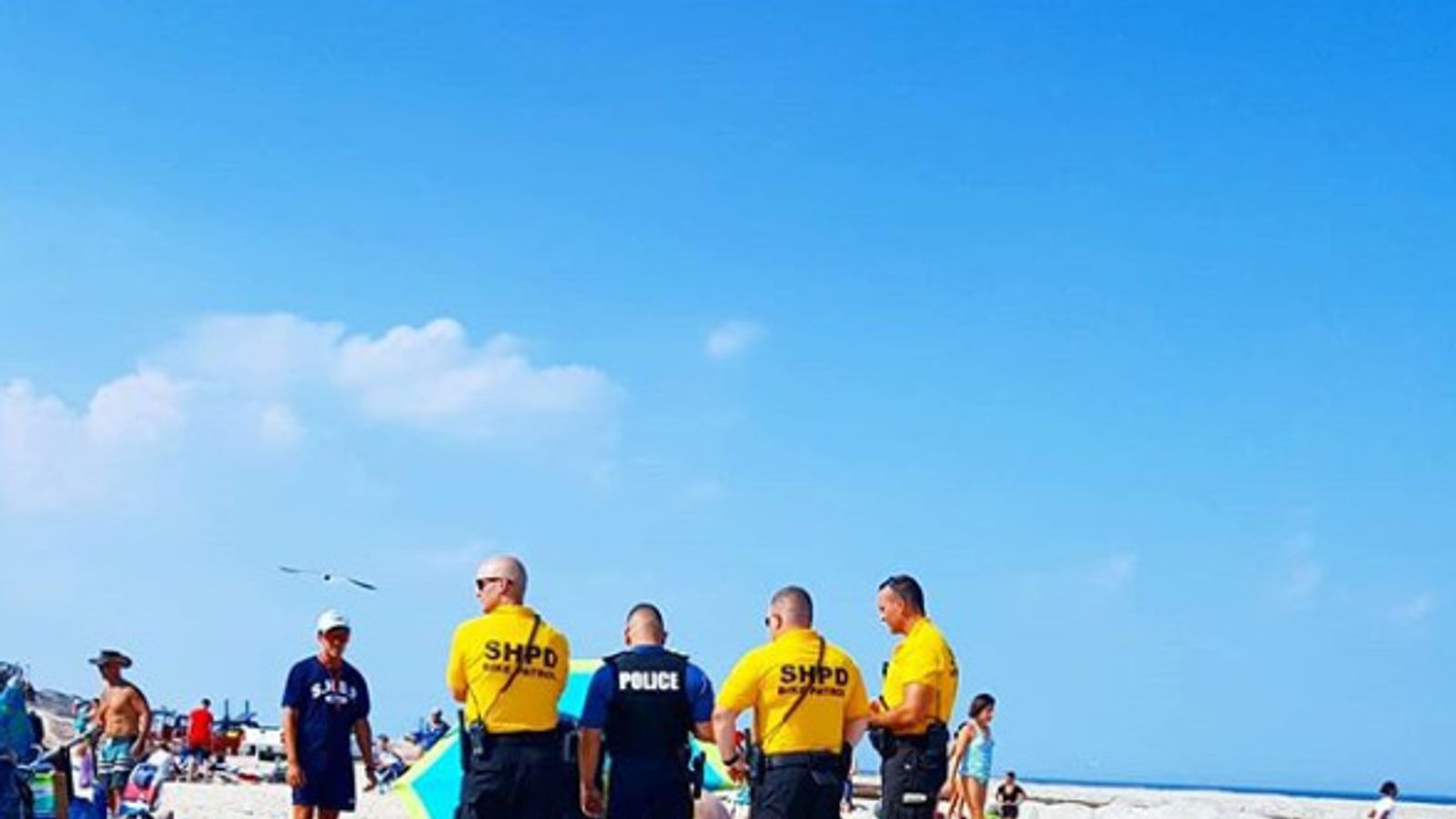 A woman from London was impaled by a beach umbrella after it flew towards her due to strong winds on the US east coast, police have said.
Margaret Reynolds, 67, was on a beach at Seaside Heights in Ocean County, New Jersey, when the freak accident happened on Monday afternoon, with police and fire crews both called to the scene.
The Asbury Park Press reported that the umbrella pierced her right ankle and was completely driven through because of the "force of the wind".
Local police chief Tommy Boyd told the newspaper that a bolt cutter was used to cut through the aluminium umbrella to free her.
She was then taken to hospital by ambulance at around 4.30pm local time.
There has been no update on her condition.
From – SkyNews