British Steel has announced plans to cut 400 jobs in what unions describe as a "body blow" to workers.
The proposed losses will be in managerial and back office roles in the UK, Ireland, France and the Netherlands, according to the firm.
No closures are being considered as part of the "streamlining process", which the company says is aimed at ensuring the long-term growth of the business.
The move comes despite the firm itself pointing out it had turned a business losing tens of millions of pounds a year into one making profit – some £21m in the first quarter of this year.
It represents a fresh setback to the industry, which was seeing a fragile recovery in the wake of the 2015 steel crisis.
The British Steel name was revived back in 2016 after turnaround investor Greybull Capital brought the long products division of Tata Steel Europe for £1.
The firm employs 4,000 workers in the UK, mainly in Scunthorpe, but also with plants in Teesside and Workington.
We're committed to major investment in the next phase of our evolution but we need to further streamline our organisation. Sadly this means today we're announcing the proposed loss of 400 jobs across our global operations. Read more https://t.co/z2i1HEh5MD pic.twitter.com/KbTHKCiJ2Z

— British Steel (@BritishSteelUK) September 14, 2018
Roland Junck, British Steel's executive chairman, said the pace of change in the industry demanded continued investment along with "more agile and efficient operations".
He added: "To help us achieve this, we have to make difficult decisions and our plans unfortunately include the proposed reduction of 400 roles across our global workforce.
"We're sad to be making this announcement, particularly for our colleagues who could be affected. The skill and dedication of our employees has helped us come a long way in a short period of time.
"However, it's vital our transformation continues so we can build a sustainable future for the whole business, nearly 5,000 employees and many more people in the supply chain. We're confident these proposals will help achieve this."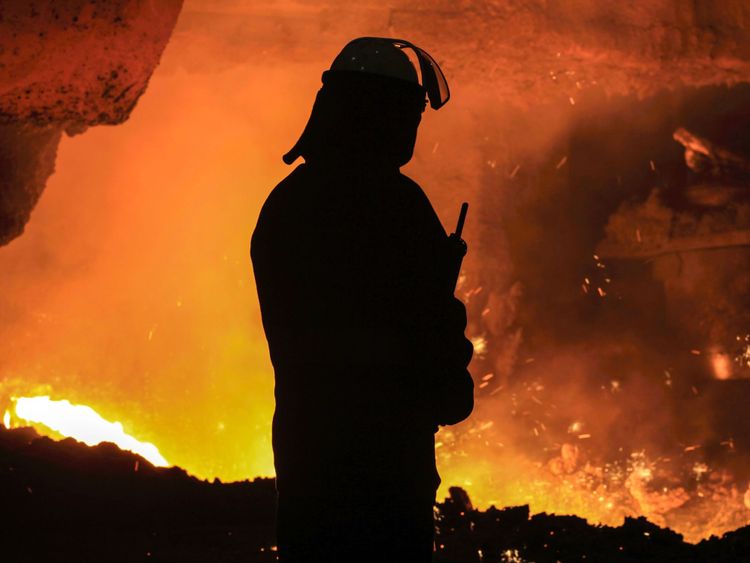 Gerald Reichmann, British Steel's chief financial officer, said: "It's unfortunate we need to go through the proposed redundancy process but by focusing on profitable, niche products I'm confident we'll create a long-term future for our business and the communities in which we operate."
A spokesman for the National Trade Union Steel Co-ordinating Committee said: "This announcement will come as a body blow to the workforce who have already made huge sacrifices to make the business sustainable.
"We recognise these are challenging times for UK steelmakers, and it's high time the government stepped up and delivered for us by supporting investment in strategic steel assets.
"However it is particularly disappointing the company has chosen to cut jobs so soon after celebrating a second successful year and first quarter profits of £21m.
"The company must now comply with its European and UK consultation obligations and present the detail behind the proposals to employee representatives."
From – SkyNews