A fourth person was killed by a Belgian gunman the day before he went on to shoot dead two police officers and a civilian.
Belgian Interior Minister Jan Jambon told broadcaster RTL the attacker, identified as Benjamin Herman, "also committed a murder the night before".
He added that a woman he held hostage after the attack may have helped prevent more deaths by talking him down.
Herman, 29, was killed by police after Tuesday's attack in Liege, which left two female police officers and one bystander dead.
Soraya Belkacemi, 53, and Lucille Garcia, 45, had their handguns stolen from them by Herman before he shot dead Cyril Vangriecken, 22, who was sitting in a nearby car.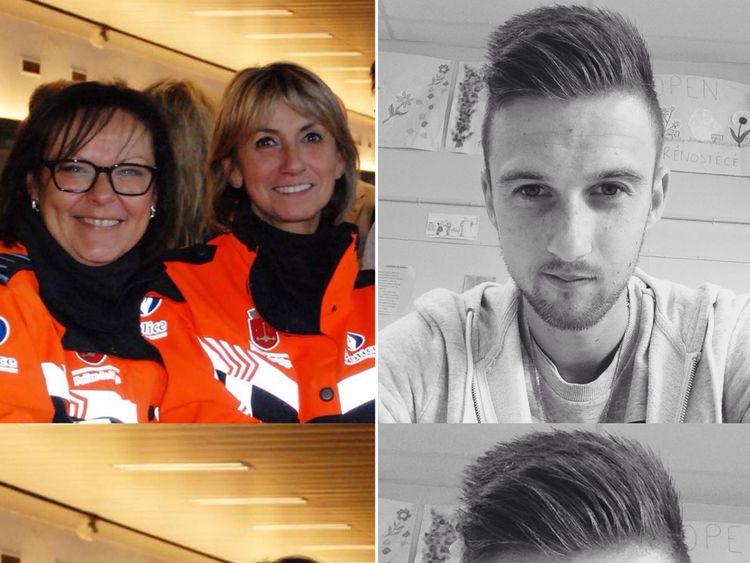 Herman, who was on day release at the time, then took a female cleaner hostage at a nearby high school before police were able to shoot him dead.
Mr Jambon said that the person who was murdered on Monday evening was a former inmate who spent time in jail with Herman.
The victim is alleged to have been killed by being hit over the head with a blunt object.
Police have revealed 36-year-old Herman was known to authorities for years, predominantly as a petty criminal with a record that included theft, drug offences and assault.
He was released from prison on Monday for a few hours but he failed to return, according to media reports.
There were various reports on Tuesday that he had links to radicalisation while in prison, but he was not on a terror watch list and justice minister Koen Geens said it was not "clear cut".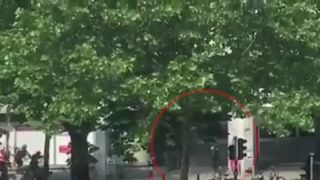 Officials said Herman approached the officers from behind and stabbed them repeatedly before taking their handguns and shooting them.
Prosecutor Philippe Dulieu said: "Armed with a knife, the suspect followed and attacked two police officers, and used their own firearms to kill them."
"He continued on foot, attacking a parked vehicle where he opened fire on a 22-year-old man in the passenger seat. The young man died.
"He then continued and entered the Leonie de Waha school. He took a woman working there as hostage.
"Police intervened, he came out firing on the police officers, wounding several before he was killed."
Mr Jambon told broadcaster RTL that the woman he held hostage "was very courageous and perhaps, but this we will have to verify, she helped avoid more victims in the school."
La Libre Belgique newspaper quoted a police source as saying the gunman shouted the Arabic words "Allahu Akbar" – God is great.
A news conference was due to start at around 9.30am UK time.
More follows…
From – SkyNews