Australian cricket coach Darren Lehmann has tearfully resigned – just hours after disgraced former captain Steve Smith broke down before the world's media.
Lehmann will quit after the current Test series in South Africa after three players were sent home for ball-tampering.
The Australian coach was cleared by Cricket Australia of having no role in the cheat scandal but told a news conference "it's the right time to step away".
He said: "I'm ultimately responsible for the culture of the team and I've been thinking about my position for a while.
"Despite telling media yesterday that I'm not resigning, after reviewing Steve and Cameron's hurting it's only fair that I make this decision.
"This will allow Cricket Australia to complete a full review into the culture of the team and allow them to implement changes to regain the trust of the Australian public.
"This is the right thing for Australian cricket."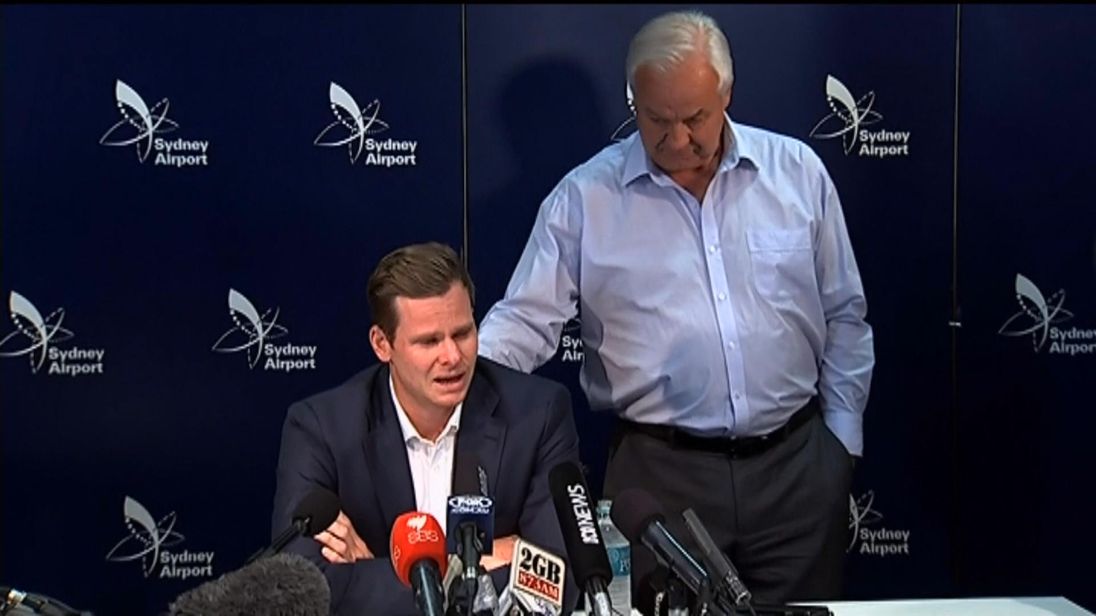 Smith, who has been punished alongside former vice captain David Warner and batsman Cameron Bancroft, cried earlier as he said he "hopes in time he can earn back respect and forgiveness".
Smith told a news conference at Sydney Airport: "Cricket is the greatest sport in the world.
"It's been my life and I hope it can be again.
"I'm sorry and I'm absolutely devastated."
Smith added that he "doesn't blame anyone" and continued: "I'm the captain of the Australian team.
"It's on my watch and I take responsibility for what happened last Saturday."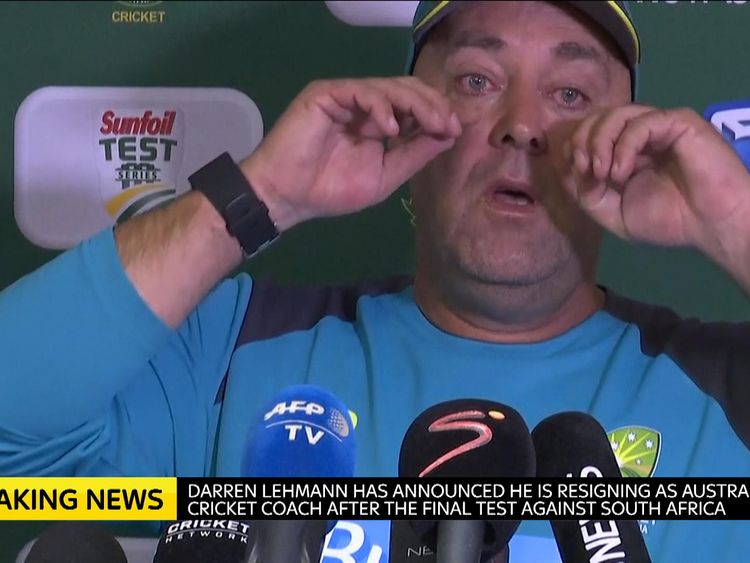 The banned cricketer cried when asked about how recent events had impacted his mum and dad, before telling gathered journalists the message he would send to children who love the sport.
He said: "I'll say two things, three things.
"Firstly, I'm deeply sorry, I love the game of cricket, I love entertaining young kids, I love kids wanting to play the great game of cricket that I love.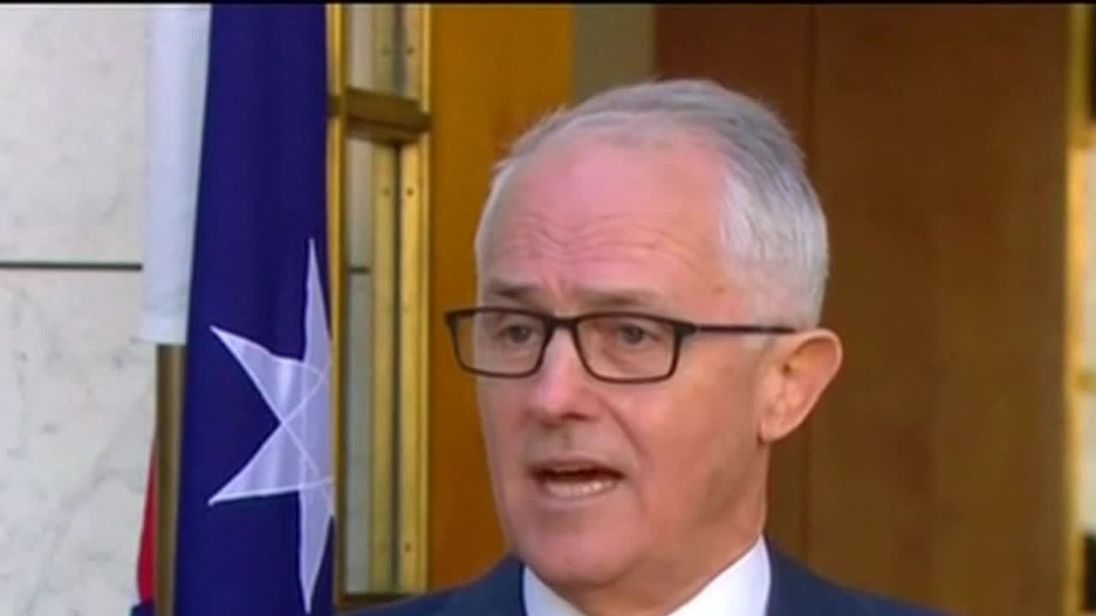 "The two other things is: any time you think about making a questionable decision, think about who you're affecting. You're affecting your parents and to see the way my old man's been, it hurts."
Smith then forgot the third point he intended to make before he broke down, adding: "I can't remember what else."
Before leaving the conference he said: "I just want to say I'm sorry for the pain that I guess I've brought to Australia and the fans and the public.
"It's devastating and I'm truly sorry."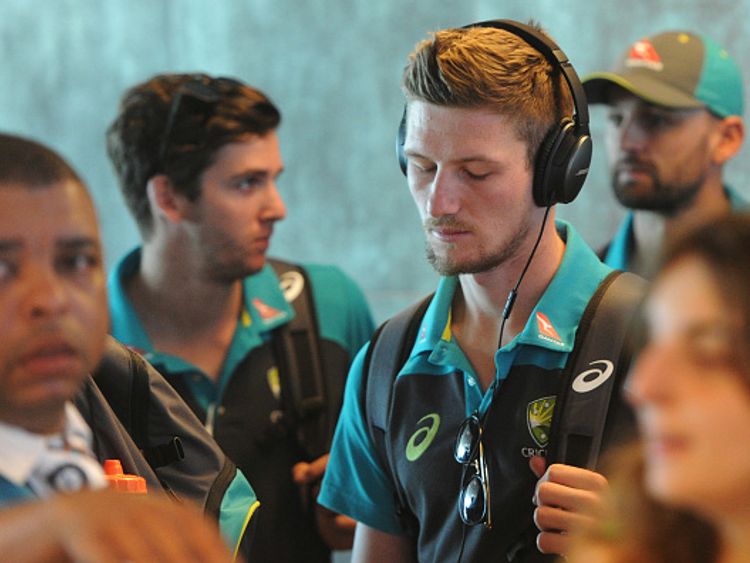 Bancroft, who was caught on camera ball-tampering in the Test match against South Africa, told a news conference in Perth: "I want to say that I'm very sorry.
"It is something I will regret for the rest of my life. All I can do is ask for forgiveness.
"I will do my best to contribute to the community."
Former vice-captain David Warner, regarded as the ringleader of the ball-tampering scandal, has apologised to fans "all over the world".
Warner, who Cricket Australia said was responsible for the "development" of the cheating plans, tweeted that his actions were a "stain on the game we all love".
Bancroft was captured on camera rubbing the ball with sandpaper, with it quickly emerging that the conspiracy was Warner's idea and involved a "leadership group" that including Smith and Bancroft.
The press conferences came as the International Cricket Council announced it is launching a worldwide review of player conduct.
Cricket Australia has banned Smith and Warner for 12 months for their roles in the ball-tampering plot, while Bancroft has been hit with a nine-month suspension.
ICC chief executive David Richardson said: "We've seen a number of incidents of poor player behaviour in recent weeks which has included ugly sledging, send-offs, dissent against umpires' decisions, a walk-off and ball tampering."
Richardson said recent weeks have been "one of the worst periods in recent memory for consistently poor player behaviour and the global outcry in relation to the ball-tampering is a clear message to cricket: enough is enough".
The ICC will invite respected ex-internationals to join a panel to review the existing code of conduct in a bid to clarify and define what is expected of players.
From – SkyNews