At least 31 people have been killed in an explosion outside a polling station in Pakistan, officials have said.
Five policemen and two children were among the victims of the attack in the city of Quetta.
There are fears the death toll could rise as many of the 35 people wounded are in a critical condition.
Terror group Islamic State has claimed responsibility for the explosion.
Hashim Ghilzai, an administration official in Quetta, said: "(The bomber) was trying to enter the polling station. When police tried to stop him he blew himself up."
Sky News defence and security correspondent Alistair Bunkall, who is in the Pakistani city of Lahore, said the attack was "an attempt to disrupt" elections in the country as tens of millions of voters head to the polls.
"It has been a violent campaign," he said.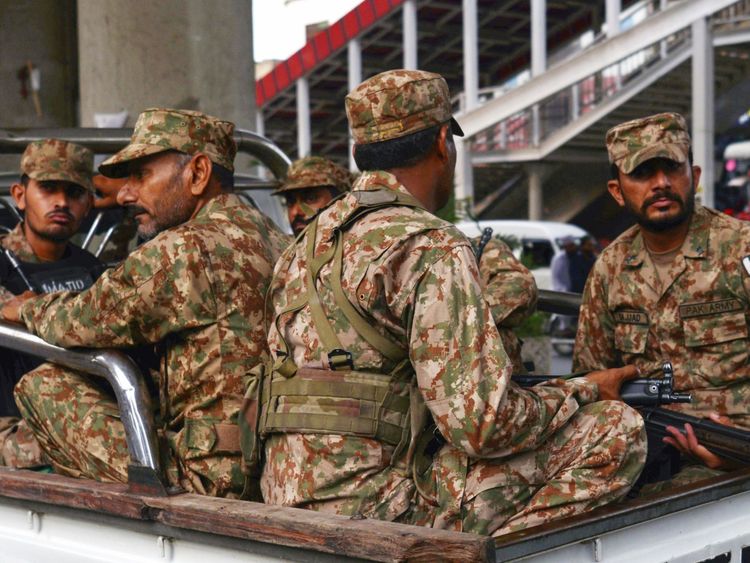 "It is at least the third attack in the country. Around half a million police are deployed at voting stations around Pakistan.
"The military are on the streets as well to try and ensure that everything runs smoothly.
"It is a tense moment for Pakistan."
If successful, the elections will mark only the second time a civilian government has handed power to another in Pakistan since the country's independence in 1947.
The race to be the country's next prime minister is tight, but most polls are predicting a narrow victory for the former Pakistan cricket captain Imran Khan.
The head of the centre-right Pakistan Tehreek-e-Insaf party is likely to have to form a coalition if he wants to govern though.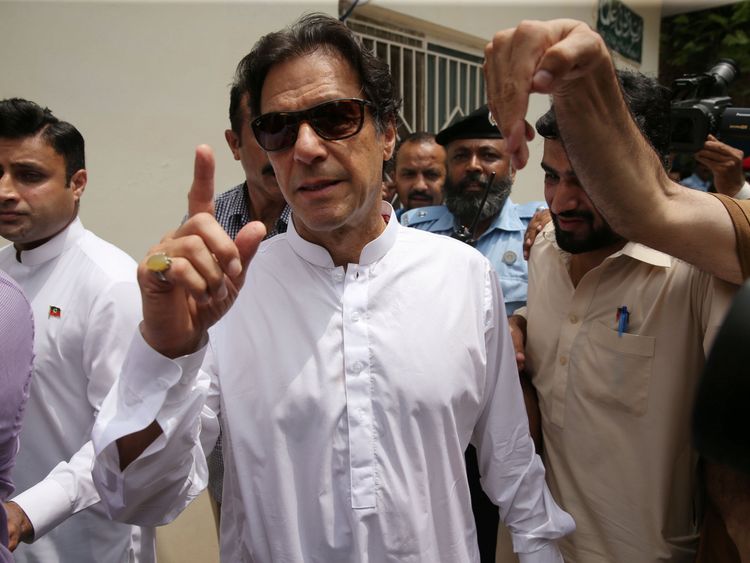 Quetta is the capital of Balochistan, Pakistan's poorest province, which suffers from Islamist and separatist insurgencies.
It was hit by several bombings during the election campaign including Pakistan's deadliest ever suicide attack earlier this month when a blast by Islamic State killed 153 people.
Another attack in the province earlier on Wednesday left one policeman dead and three wounded when a hand grenade was thrown at a polling station in the village of Koshk, in Khuzdar district.
The military has stationed more than 370,000 personnel across Pakistan to improve security for the election, bolstered by an additional 450,000 police.
Polls close at 6pm and a result is expected overnight, although coalition negotiations could take days.
From – SkyNews